Best Places to Honeymoon in the Summer
Planning your honeymoon during the sunny summer season? Great choice! Summer honeymoons offer beautiful weather and a wide range of activities to make your trip unforgettable. To find an affordable spot, consider off-peak destinations and be flexible with your travel dates to score better deals. Explore all-inclusive resorts that offer package deals, or opt for vacation rentals and home-sharing platforms for a more budget-friendly experience. It's all about balance – you don't have to forgo a quality honeymoon while remaining within your budget.   To make your money go farther, be sure to create a  Honeyfund to cover a bulk of the costs like your accommodations or airfare. Whether it's a beach getaway, cultural exploration, or adventurous retreat, there's a perfect spot out there for you. Here are eight of our favorite honeymoon destinations for the summer, and why you'll want to put them on your radar.
Dubrovnik, Croatia
While summer is the peak tourist season in Dubrovnik, it also brings favorable weather with warm temperatures and clear skies. Enjoy the azure waters of the Adriatic Sea by simply relaxing on a picturesque beach, or dive into the sparkling waters for snorkeling or scuba diving adventures, or rent a kayak to explore hidden coves. Visit in early June for the Dubrovnik Summer Festival, featuring a variety of music, theater, and dance performances. From exploring the Old Town to island hopping adventures and indulging in delicious cuisine, Dubrovnik is a must-see spot in the summer.
Asheville, North Carolina
Summer in Asheville offers pleasant weather with warm temperatures, perfect for exploring the outdoor beauty of the Blue Ridge Mountains. Asheville comes alive during the summer with a variety of festivals, concerts, and cultural events. From music festivals like Bele Chere and the Mountain Dance and Folk Festival to food and craft beer events, there's always something exciting happening in the city. It's also a great time to get outside with your partner—explore the Blue Ridge Parkway, hike scenic trails in the Pisgah National Forest, or cool off in the refreshing waters of the French Broad River. The summer season offers ample opportunities for outdoor activities like biking, rafting, and ziplining.
Sedona, Arizona
If you're honeymooning in Sedona in the summer, expect clear skies, longer daylight hours, and warm temperatures. It's an excellent time for outdoor activities like hiking, biking, and exploring the famous red rock formations without extreme heat. Don't miss iconic trails like Cathedral Rock, Devil's Bridge, and Bell Rock for unforgettable experiences and panoramic views. Once you've explored the outdoors, unwind and rejuvenate at one of Sedona's many wellness centers and spas. Add a luxurious couple's massage, holistic therapies, and yoga sessions to your Honeyfund registry so you can pamper yourself, totally guilt-free!
Puerto Vallarta, Mexico
Summer in Puerto Vallarta is considered the low season, which means more affordable prices and fewer crowds. Although it's warmer and more humid, you can still enjoy the beautiful beaches, have fun doing water sports, and even whale watch! From June to December, these magnificent creatures migrate to the warm waters of Puerto Vallarta. So make sure you add a whale watching tour to your itinerary! When it comes to accommodations, you can find the best deals here this time of year, especially when you opt for an all-inclusive package.
Charleston, South Carolina
Summer is the perfect time to visit Charleston, South Carolina. The sunny weather is perfect for strolling through the historic streets and enjoying the waterfront. The city's vibrant festivals and events will add excitement to your trip, while the historic charm and architecture offer a glimpse into the past. Indulge in the culinary delights of Lowcountry cuisine and explore the waterfront through boat tours and activities. Don't miss the opportunity to visit the stunning gardens and plantations, do a little shopping on King Street, and check out the local art scene. Charleston is ready to welcome you with its unique blend of history, culture, and outdoor beauty during the summer season.
Sardinia, Italy
Sardinia is an incredible honeymoon destination to visit in the summer. With its stunning coastline, crystal-clear turquoise waters, and beautiful beaches, Sardinia offers a true Mediterranean paradise. Whether you're looking for relaxation or adventure on your honeymoon, Sardinia has it all. Spend your days sunbathing on the pristine beaches of Costa Smeralda or exploring hidden coves along the rugged coast. Snorkel or dive in the vibrant underwater world, discovering colorful marine life and ancient shipwrecks. Take romantic walks through charming coastal towns like Alghero or visit the enchanting island of La Maddalena. Indulge in the island's delectable cuisine, featuring fresh seafood, local cheeses, and aromatic wines. For a touch of history, explore the ancient ruins of Nora or hike the rugged trails of the Gennargentu National Park.
Portland, Oregon, USA
Summer in Portland brings warm and dry weather, making it an ideal time to explore the city's vibrant neighborhoods, visit farmers' markets, and enjoy outdoor concerts and events. It's also a great time to explore the nearby natural wonders like the Columbia River Gorge. Portland is known as the "City of Roses" for its vibrant and beautiful rose gardens. Visit the International Rose Test Garden or the Portland Japanese Garden to see these flowers in full bloom during the summer months! If you work up an appetite exploring, don't forget to check out the craft beer scene and indulge in some of the city's famous breweries and taprooms. Consider booking a tour or beer-making class and adding this activity to your honeymoon fund!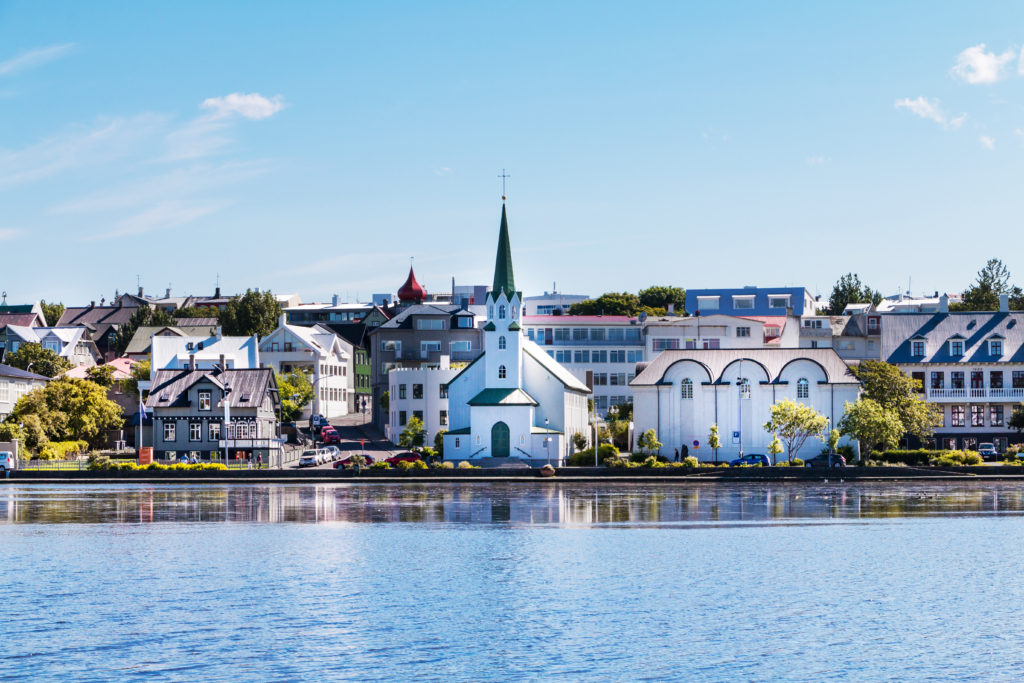 Reykjavik, Iceland
Summer is the peak tourist season in Reykjavik due to the Midnight Sun phenomenon, where the sun doesn't fully set. This allows for extended daylight hours to explore the unique landscapes, enjoy outdoor activities, and witness wildlife like puffins and whales. In addition to the natural wonders, Reykjavik offers a vibrant cultural scene with numerous music festivals, art exhibitions, and lively street performances during the summer months. Take a dip in the geothermal waters of the Blue Lagoon or venture further to discover Iceland's breathtaking waterfalls, geysers, and volcanic landscapes on exhilarating day trips. Explore the charming streets of Reykjavik and immerse yourself in the city's lively nightlife, hopping between trendy bars and local music venues. Don't forget to sample Iceland's culinary delights, from fresh seafood delicacies to hearty traditional dishes like lamb stew. This spot is the perfect mix of natural wonders and vibrant city life!
Best Places to Honeymoon in the Spring
8 Destinations from Coast to Coast to Consider for Your Minimoon