How to Get Married in a Parking Lot
Think about the most romantic place you could get married. At the beach? In the mountains?
How about a parking lot?
Among the other creative, alternative weddings we have covered during COVID-19 times, couples are turning to parking lot weddings to say "I do" and celebrate safely with their friends and family.
There are a few ways to have your wedding in a parking lot, and we promise if you give it a shot, you might be surprised at how fun they can be.
So fasten your seatbelt (sorry, we couldn't help ourselves) and prepare to learn how to have a parking lot wedding you and your partner will be telling your grandchildren about.
How to Have a Parking Lot Wedding You'll Love
There are two main ways to have a parking lot wedding. The first is to get married at your county clerk's office or in a small venue like a church and have the celebration in a parking lot. The second is to have both your ceremony and reception in a parking lot.
Let's talk about option one first.
When you get married at your county clerk's office, there isn't much planning you need to do. Often, you and your partner can show up, say you are getting married and obtain and sign a marriage license on the spot (for a small fee). Each county office is going to be different, so check the information on the ones in your area before you just show up. Some might require that you make an appointment due to COVID-19, and some might require that you bring a witness when you obtain your license. This witness doesn't necessarily have to be an officiant, but that will depend on your specific county.
Fees for marriage licenses vary by state with some being as low as $10 and others as much as $115. So when it comes to getting married on the cheap, it's hard to beat saying "I do" at a county clerk's office and celebrating in a parking lot.
If getting married at a government building isn't romantic enough for you, then you could obtain your marriage license and say your vows at a small venue like a church.
Whether you get married at the clerk's office or obtain your marriage license and get married at a small venue, the parking lot comes into play for your celebration.
This is where couples are having a ton of fun with this type of wedding. After saying their vows, couples step outside to a group of their friends and family waiting in their cars, honking and blasting music to celebrate the newlyweds. Many couples are even adding a live streaming component to their parking lot wedding, so their guests can watch the ceremony while waiting in their cars to explode with excitement when the newlyweds walk out.
Couples are incorporating normal wedding traditions into their parking lot celebration including first dances, mother-son and father-daughter dances and toasts. Since many people will have their cars present, you don't even need to hire a DJ or provide speakers. Just plug your phone into your car's radio, play your Spotify playlist and dance the night away with your friends and family.
Add a food truck or boxed meals served from a truck bed, and you've got a complete reception.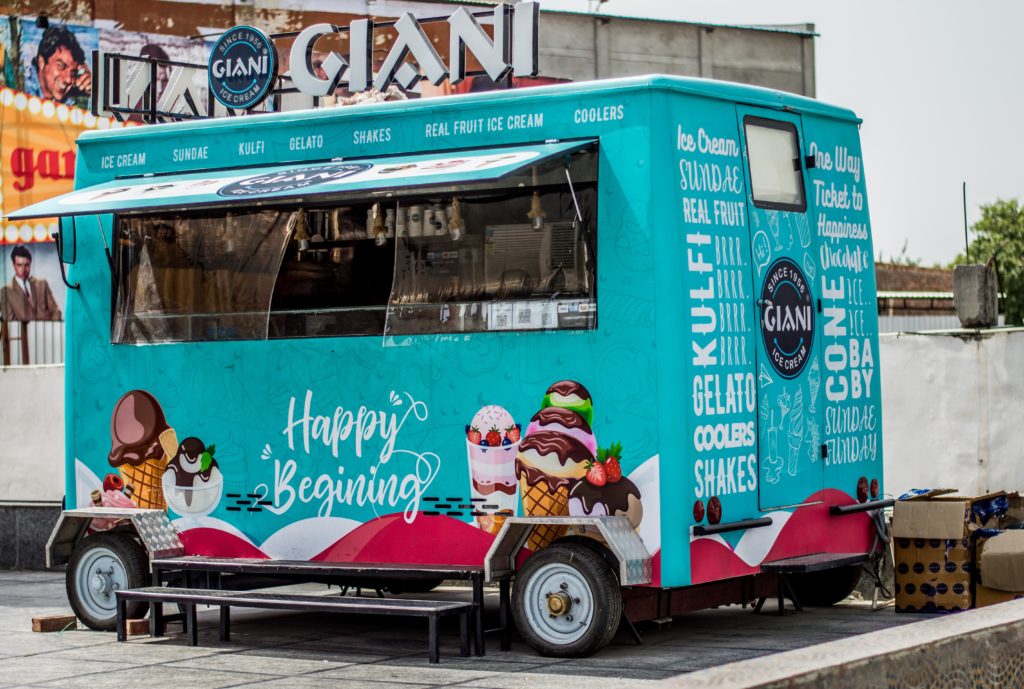 Now for option two.
Option two is similar to some of the other alternative weddings we've talked about where couples are turning untraditional spaces into their wedding venue.
So how do you turn a parking lot into your wedding space?
First, you need a parking lot. Talk with local, small businesses or churches to see if you could use their parking lot for your wedding.
Next, you'll need to make the parking lot look the way you want. A florist can help your space look less like an empty lot and more like a traditional wedding venue with amazing floral arrangements.
You'll also need to decide where everyone will sit. Renting chairs and tables could be one option, but why not go all out on the parking lot theme and have your guests sit on the hood of their cars or stand up through their sunroofs? Cars could be arranged like a drive-in movie theater, and your guests can watch you say your vows from the comfort of their own car.
And what about food for your parking lot wedding? If you are into tailgating, fire up the portable grill and make your favorite gameday food to celebrate your wedding day. If tailgating isn't your thing, you could always have a potluck and ask your guests to bring a dish, or cater food from one of your favorite, local restaurants. Just make sure the food is served in individual boxes for COVID-19 safety.
In addition to all the fun surrounding your parking lot wedding, having yard games like cornhole, Kan Jam and life-size Jenga can provide some additional outdoor entertainment for your guests. Beer pong, anyone?
What Vendors Do You Need for a Parking Lot Wedding?

This is up to you. A photographer will help you capture this unique wedding moment for you and your partner, and florists can help spruce up the parking lot and make it look beautiful and appealing.
Caterers and bakers can provide the food and desserts you need to satisfy you and your guests, if you need help with coordinating things on the day of your wedding, hiring a day of coordinator to help with the logistics and flow could make your wedding day less stressful.
Additionally, since parking lots are outdoors, you will need to consider renting tables, chairs and a tent to seat your guests and protect them from the elements.
In the end, the vendors you choose for your parking lot wedding are up to you, and you can hire as many or as little as you want.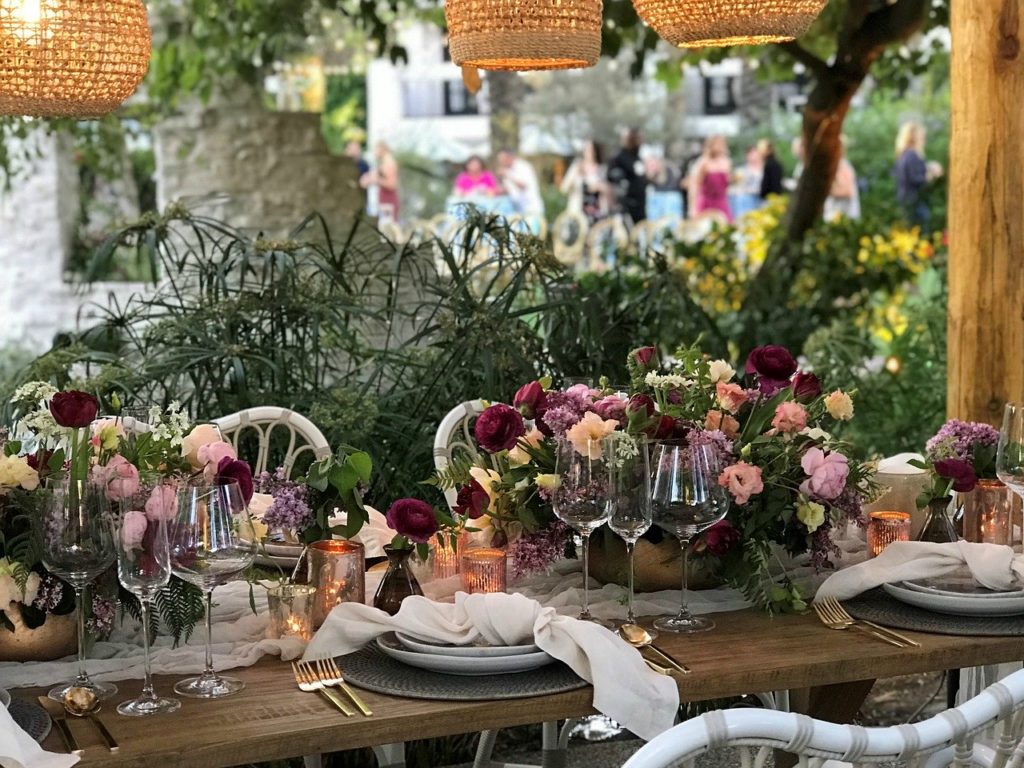 Are Parking Lot Weddings COVID-Friendly?

Absolutely! Many clerk offices are doing temperature checks before you enter the building and require all visitors to be wearing masks. You can also live stream your ceremony from the clerk's office or small venue of choice, so the guests waiting in their cars can watch you say your vows safely away from others.
If you decide to have your whole ceremony and celebration in a parking lot, your guests will be outside which is a low risk area, and easier for everyone to keep plenty of distance from each other. Food trucks are serving meals pre-boxed to reduce the spread.
Parking Lot vs. Traditional Weddings

Parking lot weddings have some perks over traditional weddings. If you are on a budget and a timeline to get married, having a parking lot wedding could be a great option for you. You can keep your costs low by obtaining a marriage license for a small fee and officially get married at the county clerk's office instead of a traditional wedding venue. Compared to a traditional wedding, that's a ton of money saved on a venue that you can use for other things such as your honeymoon (in addition to using your Honeyfund funds).
You can also keep the original timeline of your wedding, since you don't have to rent a traditional wedding venue, and going to the county clerk's office doesn't require a lot of upfront planning.
Parking lot weddings are also less formal than traditional weddings, so if the formality of a traditional wedding makes you cringe, a parking lot wedding might be right up your alley.
On the other hand, a traditional wedding venue will likely be able to provide you with more services such as catering, bartenders and a location that doesn't need spruced up, so if having these services provided in an all-inclusive package sounds nice, a traditional wedding could be the route for you.
The Green Light for Parking Lot Weddings

Parking lot weddings aren't for everyone. However, if you are looking for a low-budget, low key, unique wedding, a parking lot wedding could be for you. They are less formal, easier on the wallet and can be a ton of fun. Add you and your partner's personality to it, and your guests won't be able to stop talking about how the most fun they ever had in a parking lot was for your wedding.
So what are you waiting for? Give a parking lot wedding the green light and have some fun with this unique, alternative wedding.