This entry is from our Expert Guest series where wedding and honeymoon professionals share their best tips on creating memories that last a lifetime….
A new year brings new wedding trends! I love how weddings change from year to year, so it's not always the "same old wedding" that I've planned a thousand times over already. Speaking of, a new year also means it's time to retire some well-loved trends and move on to bigger and better things.
Wedding Trends That Must Go
Here's our list of the top 5 wedding trends we are ready to say goodbye to in 2018.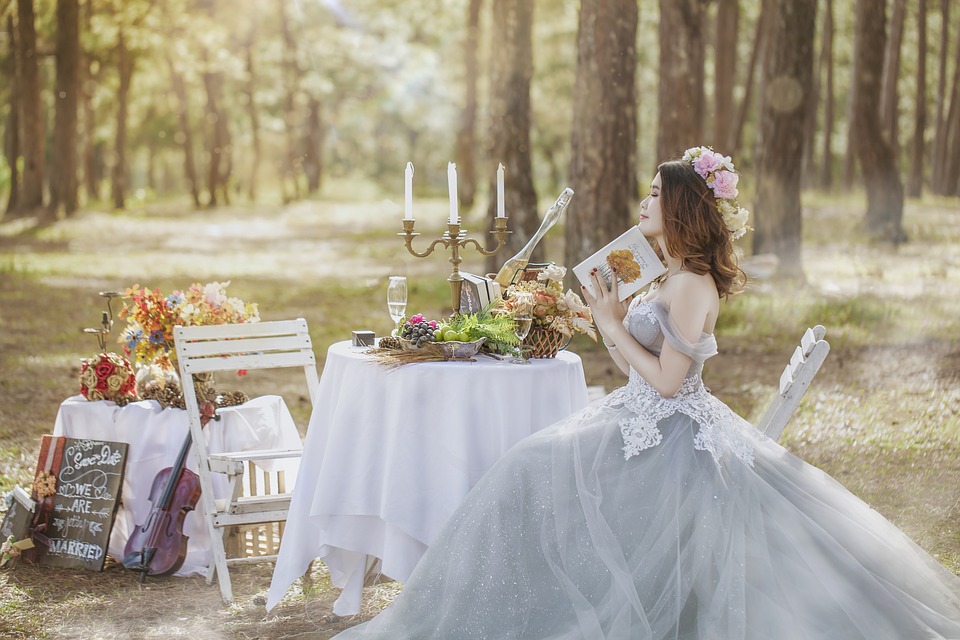 #1 The Pinterest Wedding
 I've seen so many weddings that I will dub "The Pinterest Wedding." They had an ink thumbprint guest book, spray painted wine bottles with flowers for centerpieces, shepherd's hooks down the ceremony aisle, Beyonce's "Single Ladies" for the bouquet toss, and mini cupcakes for dessert. I've seen that wedding a million times before.
Brides and even other wedding professionals are using Pinterest incorrectly. It should not be used as a tool to determine exactly what your wedding will look like and what you will do. Pinterest should be used strictly for inspiration – to get your creative juices flowing to come up with something new and exciting that your guests haven't seen or experienced before.
I love Pinterest as much as the next planner and I'm not tell you to never ever use it again. I'm just saying that blush pink and gold weddings have had their hey-day and it was glorious. Now it's time to stop copy-catting what everyone else is doing and use Pinterest to save what inspires you, then use that as a jumping off point for creating something fresh and unique to you. (Not sure how to do this or don't feel like you have new ideas? Hire a wedding planner or designer to help you out!)
#2 Photo Booths
Bringing photo booths into wedding receptions was a brilliant idea a couple years ago. However, it's another thing that's been overdone at weddings. Wedding guests almost expected it now.
Brainstorm other ways you can entertain your guests. What about a live painter, caricaturist, magician, cigar or whisky bar, or a more innovative type of photo booth like a boomerang booth, flip book, or confetti booth. There are so many ideas out there, don't limit yourself to just your standard film strip photo booth!
#3 Naked Wedding Cakes
 I have loved the rustic and casual look of a naked wedding cake, but it's a trend that's been overdone. In 2018 I hope couples will think of their cake as not just a tasty treat for their guests but as another element of their wedding design. Shouldn't your cake look as amazing as it tastes? Use your wedding colors and design buzz words (classic, urban, eclectic, romantic, whimsical, etc.) to create a beautiful masterpiece with your baker that your guests will be excited to partake in!
 #4 Mason Jars
I still saw mason jars used in wedding décor in 2017. Please, let's leave this behind! It's a trend that's been used to death over the last 5 years and we need to retire it while it still has a shed of dignity left.
If you are looking for something else to use besides a mason jar, use a regular small or medium glass vase. Many florists carry quite a large inventory of vases and they'd be happy to provide them for an additional fee. Or if you want to buy them yourself, ask your florist or wedding planner for recommendations on mason jar alternatives.
#5 Traditional Wedding Registry
When I was getting married in 2014, I was so excited to create my wedding registry of all the things I wanted for my wedding. I had a detailed list of everything I needed and how many of each item I wanted so we could be efficient going through the stores.
First of all – What a time suck. My now-husband and I probably spent 8-12 hours going through Bed Bath & Beyond and Macy's to put together our perfect list.
Secondly – Why on earth I thought I needed 12 red wine glasses AND 12 white wine glasses is beyond me. They are sitting in our cabinet collecting so much dust that I just listed most of them on OfferUp to be sold.
Thirdly – There are so many other options out there than a traditional registry. Honeyfund lets wedding guests contribute to your honeymoon in a meaningful way by choosing to pay for a meal, excursion, night of accommodations, or a plethora of other honeymoon related items.
Out With The Out, In With Innovative New Wedding Styles
2018 is a fresh, clean slate so let's make the most of it! Join me in bidding these wedding trends a fond farewell. We hope you find new inspiration for your wedding that's new, innovative, and one-of-a-kind!
Bio: Julia Pavlovski is a Seattle Wedding Planner, Designer, & Day-of Coordinator who offers classic Seattle weddings with a modern twist. For the last 3 years, her company Wedding Wise has been recognized by Expertise.com as one of the best wedding planning companies in Seattle and has also received the Wedding Wire Couples' Choice Award for 3 years in a row (2016-2018.
Website: http://www.weddingwiseseattle.com/
Facebook: https://www.facebook.com/seaweddingwise
Instagram: https://www.instagram.com/weddingwise/
Pinterest: https://www.pinterest.com/seaweddingwise/