This entry is from our Expert Guest series where wedding and honeymoon professionals share their best tips on creating memories that last a lifetime.
Research shows that the average couple spends between $3,000 and $5,000 on their honeymoon, and many couples exceed that amount, spending up to $10,000. This is 1/3 the cost of the average wedding! The honeymoon can be a massive blow to the budget of newlyweds, and considering it follows right behind the wedding, can take some couples years to pay off.
With these kinds of numbers, couples can certainly benefit from learning money-saving tips, ideas and techniques to use in order to save while on honeymoon.
10 Great Ways To Save On Your Honeymoon

1.  Choose a Discount Destination Honeymoon Package
If you're thinking "discount" honeymoon means sacrificing fun and excitement, think again. There are a large number of discount destination honeymoon packages that will run you around $2,000. These are all inclusive packages; most span between 3 and 5 nights and include airfare as well as a variety of activities and amenities.
A good example is the all-inclusive honeymoon package from Secrets Puerto Los Cabos Golf & Spa Resort in Los Cabos, Mexico. This package includes 3 nights and airfare, and suites include:
Private Balconies or Terraces
Satellite TV
Air Conditioning
Mini Bars (refreshed daily)
24-Hour Room Service
This package is available from $919! It's a good idea for you to check the reviews and opinions of past guests for every resort or honeymoon destination package you're considering, to determine whether or not it's worth the investment. For instance, for this particular package, 130 out of 140 reviewers would recommend it to a friend. This resort carries an overall 5 out of 5 stars.
When you start with a very affordable foundation, you set your honeymoon off on the right foot and make it even easier to come in under budget.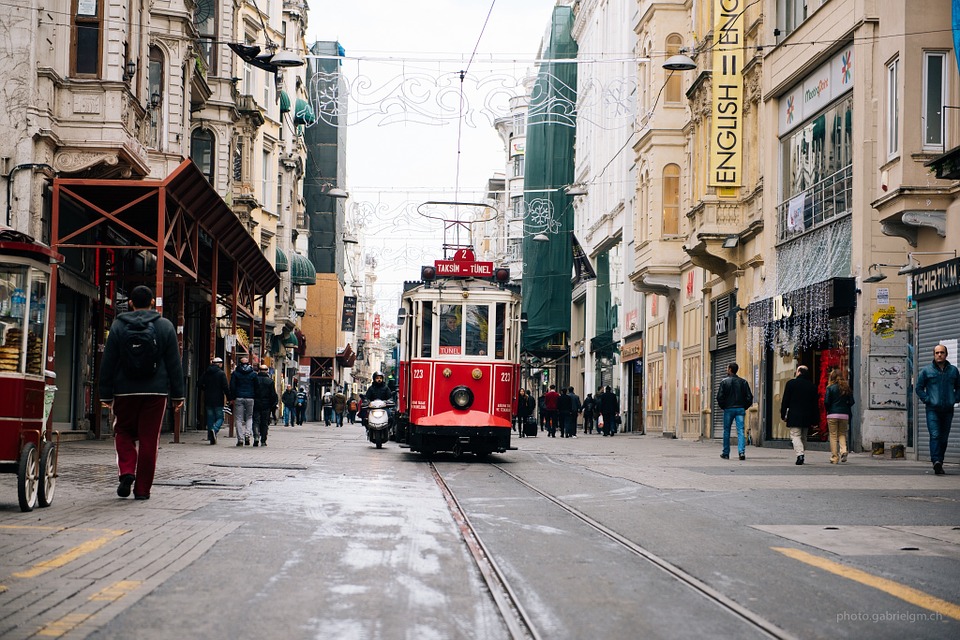 2.  Skip Paid Transportation
By doing your due diligence before your honeymoon, you have the potential to save hundreds of dollars by skipping paid transportation while you're away. Many resorts have complimentary shuttle service to and from the airport, and a huge number of resorts are located within walking distance to all of the entertainment and dining you could wish for. Others have shuttles that visit nearby attractions and points of interest. By finding a resort that fits this criteria, you can skip the fees associated with a taxi cab or rental car.
3.  Create a Meal Guideline
Couples have the potential to save hundreds of dollars on meals during their honeymoon by simply visiting grocery stores in the area of their resort and stocking up on some important staples for the room. Some graham crackers, peanut butter, fresh fruit, and smoked salmon would make a lovely in-room lunch at a price far more affordable than ordering room service or going out. However, part of the fun of being on honeymoon is getting dressed up and going out to eat.
Rather than skipping all restaurant meals, have just one per day (maybe breakfast at the hip cafe or dinner at the upscale hotel restaurant) and prepare the rest of your meals in your room. Create a meal guideline for which meals you will have in your room and which one you will go out for each day, and then stick to it. Doing some research on the local dining options will help significantly with this task.
4.  Check for Free or Discounted Honeymooner Amenities
Many hotels (and even restaurants or other businesses in areas geared toward honeymooners) offer free amenities for honeymooners. For instance, the Valentin Imperial Maya Hotel in Playa Del Carmen offers a complimentary fruit basket and sparkling wine upon arrival, a honeymooner turn down service, a special dinner, and 10% off all massages or massage packages.
5.  Do a Quick Coupon Search before Purchasing
Whether you're looking to rent a car, get a massage at a nearby spa or order a fancy coffee at a local cafe, do a quick search for coupons. It can be a great way to save a chunk of change, especially if you're willing to go the extra mile and check before any purchase you make.
For instance, with a quick look at Groupon.com, you can find all current coupon codes for Enterprise Rent-A-Car. Checking RetailMeNot.com can reveal some excellent discounts on Starbucks coffee for when you need a quick pick-me-up. Searching takes just a few seconds but with commitment, you can save a significant amount of money.
6.  Strike Up Conversations with Locals
A friendly conversation with those who live in the place you're visiting can go a long way toward helping you save while on honeymoon. Individuals who know the area well will often be more than willing to share their favorite (and the most affordable) places to eat, shop, and seek entertainment.
7. Learn to Spot and Avoid the Upsell
An "upsell" is when a sales person attempts to tack on additional services or items in order to make more money for their company. For instance, the sales person at the rental car agency tells you it's just a couple of extra dollars per day to upgrade to a convertible. The hotel representative mentions that for a few dollars more, you can be placed in a room with a Jacuzzi tub.
Practically any additional service or item a sales person wants to tack onto your bill is an upsell and most likely not necessary.  Practice saying "no, thank you," a few dozen times before making major honeymoon purchases.
8.   Plan Your Own Entertainment
With a little research on your destination, you can avoid expensive tourist traps while looking for adventures. Instead of paying for the costly "Honeymooner's Guided Tour," simply research the attractions close to your hotel and plan your own tour. Skip the spa day and spend the day relaxing on the beach with a packed picnic and your favorite books. Skip the cost of a museum ticket and explore nearby ruins. By planning your own entertainment, you can certainly save money on your honeymoon.
9.   Save Money on Financial Transactions
There are a few different ways that individuals could accumulate unnecessary costs during their honeymoon when it comes to financial transactions.
Visit the ATM only once; most ATMs charge between $2 and $5 to withdraw cash, and that charge can add up quickly when your card is being used numerous times a day to withdraw.
Avoid hefty foreign transaction fees when exchanging currency by visiting your bank in advance and exchanging the amount of currency needed.
Avoid using your credit cards frequently, as many have foreign transaction charges. In addition, you will end up paying interest on the amount you charge whereas using cash doesn't require you to pay interest.
10.  Avoid the Resort Gift Shop
It's easy to see how resorts make serious money through their gift shops when you consider how many guests forget toiletries like shampoo or toothpaste. These, of course, are available for a significantly marked-up price in the gift shop. Skip the costly convenience charges by venturing outside of the resort and shopping like a local for forgotten items, clothing, and gifts.
To save while on honeymoon, couples should really spend some time well in advance planning their trip and making sure they can take advantage of every possible discount and sale. Knowing the most common money traps and how to avoid them can help new brides and grooms save a significant amount of loot while they're enjoying their honeymoon.
Help finance your honeymoon with Honeyfund.
Bio: Ash Metry is the founder of TWBN, a boutique digital wedding advertising agency for both local vendors and nationwide brands.
Ash was featured in the New York Times, Inc., The Huffington Post and several others.  He is also a member of The Lifestyle Collective network, one of the most influential voices in the wedding industry today.  He's an entrepreneur who is passionate about technology, coffee and leaving a worthy legacy.
He lives in North Houston with his beautiful wife, Cindy. Together they enjoy parenting their 2 beautiful girls.