8 Wedding Trends You'll See in 2023
Wedding planning is an exciting process, but it can be hard to know where to start! It can be helpful to use sites like Pinterest to get some inspo and ideas on things to include in your big day. To give you even more ideas, we're rounding up the top wedding trends you need to know about that are going to be very popular in 2023!
Elopements & Intimate Ceremonies
When it comes to the length of your ceremony and the size of your guest list, less is more in 2023! More couples are opting for intimate, smaller-scale weddings with fewer friends and family. Elopements are also becoming increasingly popular, as a way to keep the day more personal and budget-friendly. Consider an epic destination or an all-inclusive resort for your elopement to keep the planning to a minimum.
Mismatched Bridesmaid Dresses
Brides are starting to choose more variations of dresses for their bridal party by including patterns, mismatched colors, and varying lengths and styles. Varied styles of dresses allow bridesmaids to choose a dress that fits their personality and body type, and will deliver a striking, unique look.
Sustainability
From wedding favors to bridal gowns, more couples are looking for ways to go green while planning their wedding. We're seeing a focus on sustainability especially when it comes to choosing a venue, invitations and florals. Eco-focused travel is also on couples' radar as they consider where to honeymoon.
Statement Veils
Brides are taking a note from Kourtney Kardashian's book and putting more emphasis on their veils. Non-traditional versions of this bridal accessory like mini veils and personalized, embroidered veils are on the rise.
Photo by Erin Roberts Photography
Social Media Inspo
Just search #bridaltok on TikTok and you'll be flooded with tons of wedding planning ideas! In 2023, couples will continue to use social media sites like Pinterest, TikTok and Instagram to help give them some ideas and inspo for their big day—and even where to honeymoon.
Film Photography
Wedding photos are something you'll cherish for years to come! When it comes to capturing their wedding, many couples are becoming more interested in authentic, less-stylized photos. Film photography and blur photography is also on the rise as a way to capture wedding content. 
Over-the-top Florals
You'll probably notice more couples putting an emphasis on florals at their wedding this year. Statement floral pieces like arches, decorated chandeliers and larger centerpieces will be the star of the show.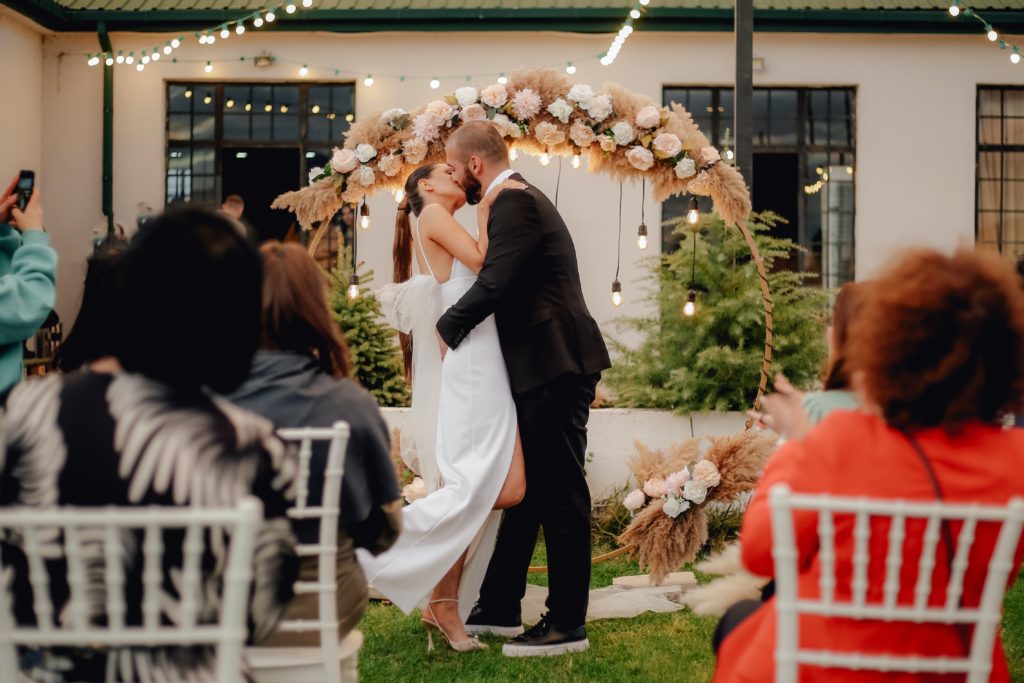 Honeymoon Registries 
It's no wonder why honeymoon registries are on the rise this year; they make it easy for your friends and family to contribute to what you really want – airfare, resort stays or excursions on your dream trip with the click of a button. It's no longer tacky to ask for money to put towards your honeymoon, and wedding guests love contributing towards what you really want.