Honeymoon-at-Home Date Night, Destination: Cabo San Lucas, Mexico
Our honeymoon experts are back to bring you a delicious at-home date night idea, inspired by our most popular honeymoon destinations of all time.
This edition takes us to Honeyfund's second most popular destination of all time: Mexico. And where better than Cabo San Lucas.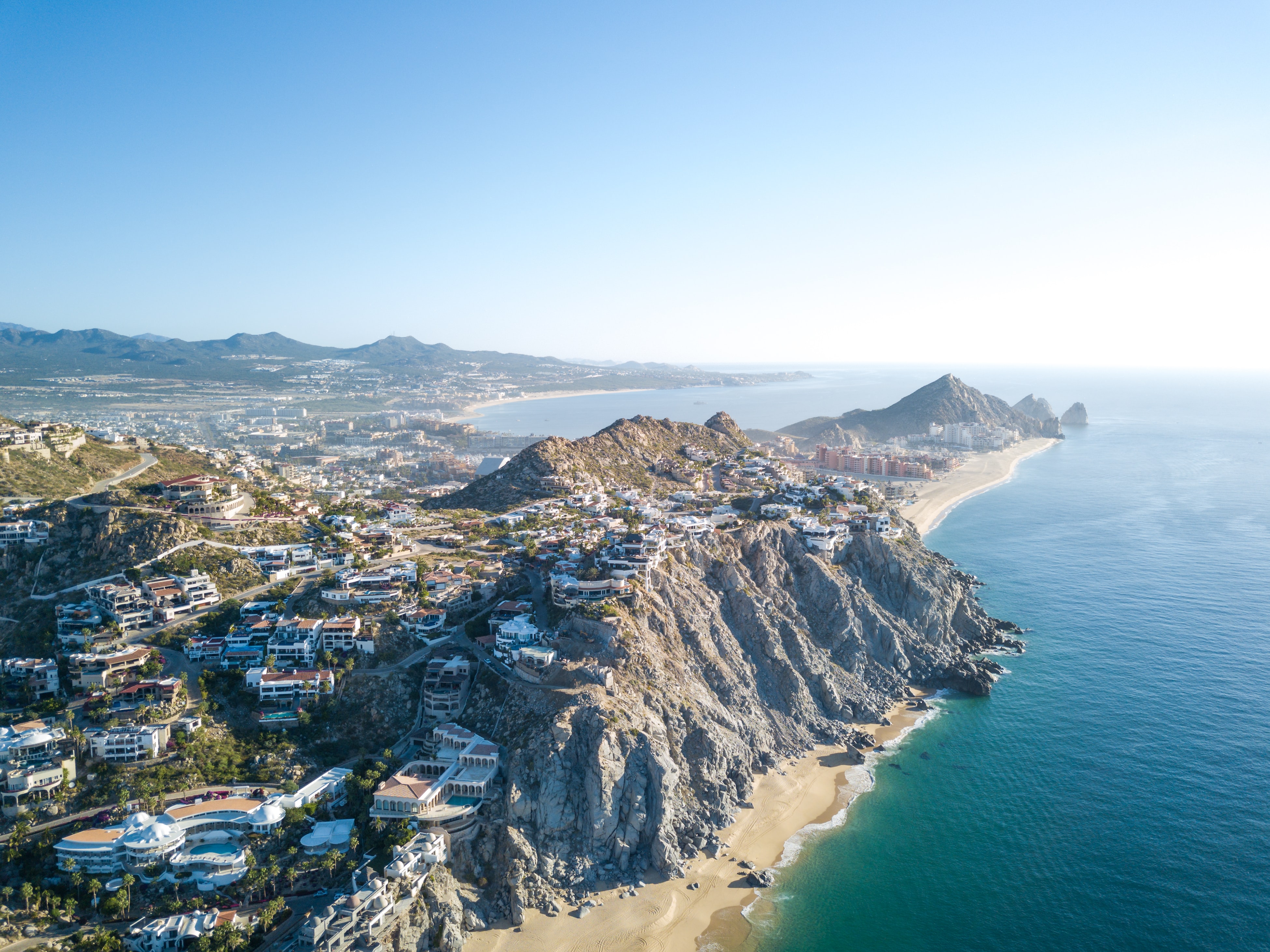 Honeymooning in Cabo San Lucas is one of the ultimate getaway experiences. It's the perfect mix of paradise and fun. If you want to relax, you'll find heaven on earth on the beaches of the Sea of Cortez. If you're more adventurous, explore the many hiking trails and go cliff jumping. At night, you can catch the sunset or find yourself in downtown where the nightlife is bursting with music, food, and dancing.
Cabo Date Night: Food & Drinks
Cabo's traditional foods are part of what make it special. You'll want to sink your teeth into these  Tamales Fajados De Pollo and  Tamales De Guemes.
If you and/or your partner are vegetarian, we recommend entomatadas or enfrijoladas.
Wash down this delicious dish with Daisy de Damiana, Mexican Iced Tea or these non-alcoholic mock drinks.
And to finish off the night, tres leches for dessert.
Cabo Date Night: Ambience
Bring the fiesta straight to your living room or backyard for under $100 with these decorations and props:
For extra fun, add balloons or inflatables:
Find these items and more on our full Date Night at Home Cabo shopping list on Amazon.
Cabo Date Night: Music and Dancing 
What's a trip to Mexico without traditional music and salsa dancing? You'll have the time of your life learning to salsa dance with these videos on Amazon or YouTube
During cocktail hour, bring Cabo to your home with this video on your tv.
Or, choose one of these playlists to set the mood (choose the music streaming service you use):
Amazon Prime Music   Spotify    Apple Music    Pandora
Cabo Date Night: Step-by-Step Instructions
Here's a sure-fire guide to pulling off a date night to remember:
Week before: Order supplies from our Date Night at Home Cabo shopping list on Amazon.
Day before: Shop for food/drinks ingredients
Tamales ingredients:
*We recommend using the adjuster feature on the recipe site to adjust to recipe to the correct amount of servings you'd like to make. The following ingredient list is for 10 servings:
Corn husks
6 oz. skinless, boneless, chicken breast halves
½ teaspoon salt
12 ¼ cups ancho chiles
¼ cup and 2 teaspoons mulato chiles
¼ garlic clove
2 ¼ cumin seeds
2 ½ oz. lard
5 oz. masa harina
1 cup chicken broth
½ teaspoon baking powder
Entomatadas ingredients:
1 ½ lb tomatoes
1 jalapeno pepper
2 garlic cloves
4 tablespoons vegetable oil
Salt
12 corn tortillas
8 oz. queso fresco
Tres leches ingredients:
1 ½ cups all-purpose flour
1 teaspoon baking powder
½ cup unsalted butter
2 cups white sugar
5 eggs
1 ½ teaspoon vanilla extract
2 cups whole milk
14 oz. sweetened condensed milk
12 oz. evaporated milk
1 ½ cups heavy whipping cream
Daisy de Damiana ingredients:
Tequila
Damiana liquor
Fresh lime juice
Orange bitters
Sliced cucumber (garnish)
Sal de gusano (garnish)
Mexican Iced Tea ingredients:
Tequila
Damiana liquor
Fresh lime juice
Cointreau
Agave Nectar
Iced Tea (to taste)
Lemon (garnish)
Day of:
4pm: Start soaking your corn husks for your tamales
5 pm: Set up your fiesta decorations and get your playlist on!
6 pm: Start prepping your fiesta feast
7 pm: Time to get dressed up in your most colorful outfit
7:30 pm: Enjoy happy hour cocktails with Cabo beach scenes on TV
8 pm: Dinner time! Indulge in the traditional Mexican dishes
9pm: Take a salsa dancing class, take some romantic photos, and enjoy your tres leches.
Don't forget to take pictures to remember your night! If you share on social media use the tag @honeyfund and #HoneymoonatHome, so we can feature you on Honeyfund's social. Check back next Monday for our next Honeymoon at Home date-night destination!