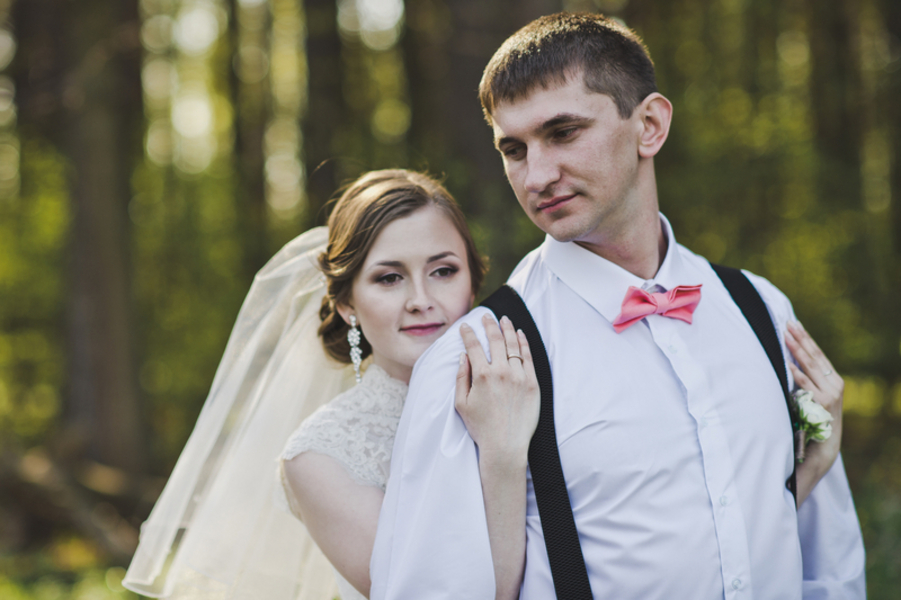 This entry is from our Expert Guest series where wedding and honeymoon professionals share their best tips on creating memories that last a lifetime.
Weddings are costly, and unless you have an unlimited budget, you will have to make some choices to keep your costs within your budget. You should prioritize what is important to you in the whole event and put your money where your priorities are. However, there are a few wedding details that you should not scrimp on, as you will value some aspects long after the event it over.
Top Wedding Details You Shouldn't Scrimp On
1. Your Wedding Planner
Okay, this first one comes with a caveat: IF you plan on hiring someone to coordinate your wedding, you should be prepared to spend good money on them. This doesn't mean you must have one, but whatever you do, don't go cheap on this.
Planning the wedding yourself or letting a friend or family member take responsibility is great. Paying an experienced, capable wedding planner is great. The ˜middle ground' is not great: A less-than-competent wedding planner will cause far more stress and heartache than they are worth. They are in a position to make the rest of your wedding wonderful or to make it all fall apart, so choose wisely.
A good wedding planner will have reviews and be able to refer you to past clients, will have good relationships with other wedding vendors, and will be able to hook you up with good deals with trustworthy and high quality industry professionals. Their experience is a valuable thing. Those weeks before the wedding when you are sure you must have overlooked something important? That's when the money spent on a wedding planner really pays off.
2. Your Wedding Stationery
Your wedding stationery sets the tone for your wedding, and has a far greater time to make an impact than any other element of the day.
It will often grace the fridges of guests for months in advance, and often serves as a memento of the day long after, finding its way into scrapbooks, photo albums, and memory boxes. This is reason enough to make sure it's perfect and to find a little more room in your budget for a great design printed on thick, premium card stock, but the real reason to go with a reputable wedding invitation vendor is more fundamental than that.
Invitations are often one of the first things people consider doing on the cheap if they're working to a budget, but printing is difficult to do well, especially for non-professionals. Inks can bleed, alignment can be off, spelling mistakes can be made (accommodation, anyone?), and while DIY invites can be fun for a party or other event, doing it yourself quickly loses its charm when you have to glue ribbon on 200 of the things.
When it comes to cheap wedding invitation companies, the same printing problems can crop up, plus customer service can be terrible, shipping can be delayed and take months to get to you, and you can end up with something completely different than you thought you were getting. Unless you want your guests getting their invitations after the actual date has been and gone, this isn't something to scrimp on. Find a reputable company with a high quality product, order samples, and make sure you are confident in their ability to deliver on time and as ordered.
3. Your Wedding Photographer
Your wedding day is one of the most important days in your life. You and your family will remember it forever, and the photographer has a big part in this.
Firstly, of course, you want to be confident that they take stunning photos that you will love. Check galleries of whole weddings rather than just their ˜best of': you want to make sure you will like all the pictures, not just one or two.
Secondly, when you pay for a wedding photographer you are not just paying for their ability to take great images, but the skill involved in shooting a wedding in particular. An experienced wedding photographer will know all the ins and outs of the day: where to look and when for certain reactions, the angle they need to be at for the kiss, and how to get a photo of the entire extended fam where everyone looks great. They also need to have the appropriate backups in place: what if their camera breaks on the morning of the wedding? What if an SD card gets corrupted? What if they get sick? An experienced wedding photographer will be able to answer these questions.
Thirdly, many people forget that the wedding photographer will be by your side for the entire wedding day. If they don't have a wonderful personality and the ability to put everyone at ease and not get in the way, they can really ruin the day. In short: invest in your wedding photographer. You will be glad you did.
4. Your Catering Company
Don't cut corners on catering. At any wedding reception, food is a focal point. It is also usually one of the most expensive elements of a wedding. Whether it is a full, sit-down, four course meal, a buffet-style banquet or cocktail-style light refreshments, food plays a big part.
Now, ˜not scrimping' doesn't have to mean spending crazy amounts of money for the fanciest filet mignon and caviar. More important is ensuring the people in charge of catering are experienced and capable. It might seem easy enough: everyone knows how to cook, right? But cooking on a large scale is difficult and requires specialized equipment, timing things right, following health and safety principles (imagine the horror of giving all your friends and family food poisoning!), ensuring there is enough food and that the food comes out at the right pace, and handling food allergies and other guest needs. This isn't to say that it's impossible to self-cater a wedding or have friends do it, but it's something you should think about carefully, especially if they've never done something similar. Even the most basic logistics (how many ovens will you need? Where will you find 150 plates, glasses and sets of cutlery?) can be difficult for non-professionals. If you are going to hire a caterer, don't pick the cheap ones you found in the depths of Gumtree.
5. Your Wedding Rings
Wedding rings are something you will wear all day every day for the rest of your life, and after that they often become family heirlooms and are passed down the generations. It's worth investing in something that will last and look perfect even after a lot of wear and tear. Unless you are planning to replace them after a few years, you should spend as much as you can afford on getting the best quality you can. Anything too decorative or fragile will be impractical and require more regular attention from a jeweller for upkeep. Try to get something in a classic style (or just something you truly love) that will not go out of fashion. To get a feel for how important that is, imagine that you had to wear your wedding dress every day until you die! You don't have to go for something flashy, but make sure you like it enough to see it daily, and that it's something you can enjoy for decades to come.
Finance your honeymoon with a registry from Honeyfund.
Bio: This post was written by Maddison Wallace from Paperlust, Australia., where print design lovers and independent creatives unite.
Discover beautiful, fresh invitation designs exclusively available at paperlust.co and order with confidence knowing each card is printed on our luxe paper range.
Here you can order custom invitation and card designs for every occasion, including your wedding stationery, engagement invitations, birthday invitations and more.
For designers, Paperlust is the platform to sell your designs to our global community of design lovers, while the Paperlust team takes care of the printing, packaging, shipping, delivery, customer support, and all the other stuff you don't have the time to deal with from your studio.
With the US dollar offering favorable exchange rates, your printing dollar with do further here.
Website: https://paperlust.co/wedding-invitations/
Facebook: https://www.facebook.com/paperlust.co
Pinterest: https://au.pinterest.com/paperlust_co  
Instagram: https://www.instagram.com/paperlust.co/