This entry is from our Expert Guest series where wedding and honeymoon professionals share their best tips on creating memories that last a lifetime.
One of the beginning stages of your wedding planning process is selecting your wedding party and most importantly, carefully choosing your maid of honor (MOH).
First, understanding the role of a MOH is important to know, as this is one of the most important people (besides you) in your wedding. She should be a person close to your heart, as she will be your extra life line who will help you when you need help during the wedding planning process.

Maid Of Honor:Duties
She will be a constant ear and the person to bounce design ideas off.
She will help to organize parties surrounding the wedding like the wedding shower and the bachelorette party.
She will help with wedding DIY projects.
She will assist you with tasks such as setting up your bridal registry and honeymoon registry.
She will be the one how to bustle your dress at the wedding in a short period of time, as well as pick it up when you need to go the bathroom and arrange it when you are at the altar.
She is also the person who would give a toast on your behalf at the wedding.
These MOH duties are extensive, and choosing the right person needs some careful consideration.
What Should You You Consider When Choosing Your Maid Of Honor?
TIP #1, CHOOSE A GOOD LISTENER
You want to have this person know you well, and also be someone who can listen and pick up on your real wants and needs. That way, all the small details of your wedding shower and bachelorette will be the best reflection of you, and not what the MOH happens to think is cute. This is a time for you to enjoy your family and friends, but if the color pallet is off or the flavor of cupcakes makes you want to hurl, the experience may seem impersonal and a bit of a flop.
Tip #2, SENSE OF HUMOR
With the wedding planning process being from six months to over a year long, having a good sense of humor is a great asset that will be greatly appreciated.  Keeping the bride laughing throughout all the major decisions will keep the bride at ease.
Tip #3, PROXIMITY
As much as your best friend may not be living close to your house, choosing a MOH that lives on another continent is like asking for ice cream in the middle of a blizzard. Choose someone that can be there, and not have to miss major events like dress shopping and cake tastings.
TIP #4, CHOOSE A SOCIAL BUTTERFLY
The MOH who likes to socialize and is comfortable being in larger group settings will make for smoother bridal party planning. Being able to happily communicate to the group about dress fittings, registries, and bachelorette party ideas will definitely take a load off the bride in knowing the MOH has it covered.
Tip #5, VISION
One of the biggest parts of wedding planning is finding your vision. If your MOH has a good sense of your style, you are more likely to become more excited about the bigger picture. Not feeling understood, or feeling like you hit a creative roadblock is not so fun. Having your MOH be able to see your vision as well as come up with cute ideas that match your style only adds more positive light to the whole experience.
Tip #6, WEDDING PARTY EXPERIENCE
Although your MOH may not have been in a wedding before, it is always a bonus to have someone who knows the ropes and what to expect. A person with wedding party experience will likely be more supportive of the wedding events, instead of asking stressful questions the bride may find annoying.
Tip #7, KNOWING YOUR WEDDING PARTY
Choose a MOH who knows your wedding party already.  That way when making arrangements she doesn't feel lost and out of place.  Creating a comfortable setting amongst friends can only make the bride smile more knowing her MOH is keeping everyone happy.
Tip #8, HUSTLE AND BUSTLE
A good MOH will know how to bustle your dress. Choose someone that has the capability to bustle your dress in a short period of time.  Every minute counts on the wedding day, and taking 45 minutes to figure out which string goes on which button can take important time away from your wedding day.
#9, PERSONAL NEEDS
Choose a MOH who will be able to pick up on your bridal needs. Someone who knows you well will be able to pick up on the small details will only add to your happiness. If you're a crier, she will have the tissues ready. If you are forgetful, she will make sure you to have your clutch close by.
Choose a MOH who understands planning a wedding is making life long memories not just for the wedding day, but for the whole wedding planning process. That's why choosing the right MOH can really add to those memories and in the end bring you closer than you were before.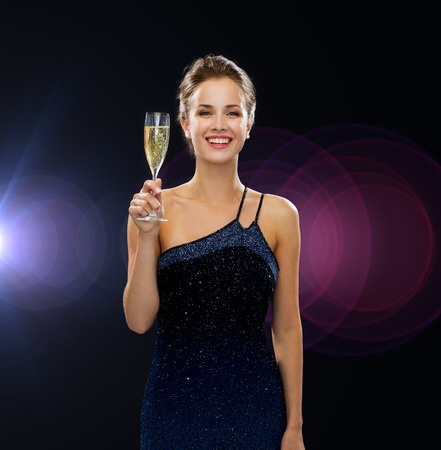 Tip 10 " ROASTING ABILITIES
A good MOH will always have some good dirt on the bride, whether it's from college years or growing up as kids. This only makes for more laughs when it's time to toast, which ultimately adds to creating more of a connection with the wedding guests.
Don't be afraid to let the MOH tell some fun and personal stories about the two of you.  It only makes for a more memorable experience.
Wedding Planner Julia is the owner and operator of Blue Water Wedding, a local Florida Keys Planning and Design Company. Her extensive experience planning events for several years overseas and locally has brought her a dynamic design sense making each event unique and completely custom.  Boutique weddings are her specialty making sure the bride is ecstatic but that her guests feel welcome and comfortable. Going above and beyond is what Blue Water Weddings strives for, as no event is the same and your personal needs so you don't skip neat on your special day.  where you're dreams really do come true.
You can see her work at Blue Water Weddings.