Disclosure: Some of the links below are affiliate links, meaning that at no additional cost to you, Honeyfund will receive a commission if you click through and make a purchase.
Your Unforgettable Australian Honeymoon Awaits with Princess Cruises
If you're in search of a memorable way to kick off a new chapter of your life together, consider an Australian cruise with Princess Cruises. This journey offers the perfect blend of adventure and relaxation, featuring a diverse array of destinations and top-tier amenities. Read on to discover why exploring Australia aboard a Princess Cruise might just be the ultimate getaway you've been looking for.
Mesmerizing Destinations
Princess Cruises provides a range of destinations in Australia, highlighting the varied and lively cultures and landscapes of the continent. You can explore renowned locations like Sydney Harbour and the pristine beauty of Tasmania, experience the majestic Great Barrier Reef, and traverse the rugged terrains of the Kimberley region. Every cruise reveals a different facet of Australia's abundant heritage and natural beauty. Princess Cruises offers extensive itineraries allowing guests to dive deep into Australia's numerous attractions. Passengers can learn about native cultures, wander along untouched beaches, and meet unique wildlife, while enjoying top-notch onboard amenities and entertainment, guaranteeing a fulfilling and unforgettable voyage.
Begin your adventure in the iconic city of Sydney, where the Sydney Opera House and Harbour Bridge create a stunning backdrop for romantic photos. Stroll through the Royal Botanic Garden or indulge in a romantic dinner at one of the city's waterside restaurants.
The Great Barrier Reef – An Underwater Wonderland
Or snorkel or dive in the world's largest coral reef system and discover vibrant marine life like never before. This is not just a dive; it's a journey into another world, where you both can share awe-inspiring moments that will last a lifetime.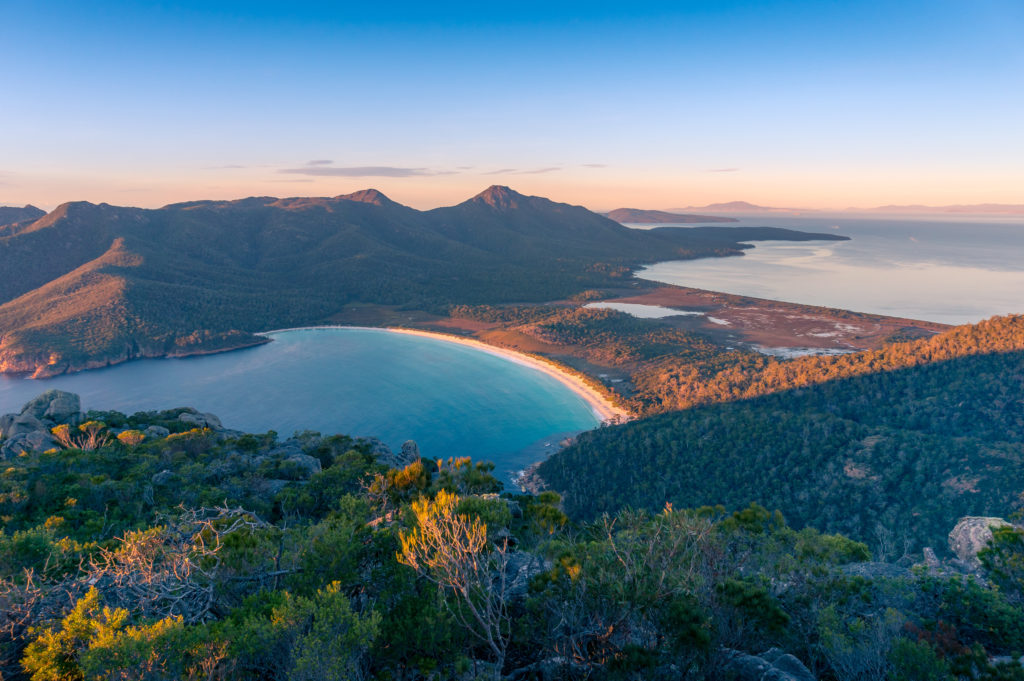 For couples who adore nature, a stop in Tasmania is an absolute must. Explore pristine wilderness, hike up scenic mountains, or visit a local vineyard for a romantic wine-tasting session.
Melbourne – The Cultural Capital
Full of art, music, and fashion, Melbourne is the cultural heart of Australia. It's the perfect city to explore eclectic neighborhoods, sip on some of the world's best coffee, and delve into Australia's rich artistic landscape.
Luxurious Amenities
When you book a cruise with Princess Cruises, you can be confident that your journey will be just as memorable as the exotic destinations you visit! The ship itself is filled with luxury and endless entertainment, hosting a variety of activities and catering to diverse preferences and interests. Princess Cruises caters to your every want and need with warm hospitality and a wide range of ship amenities, enabling guests to unwind and make cherished memories as they sail to stunning Australian destinations. Whether it's exploring new hobbies, meeting new friends, or simply reveling in the serene ocean views, the experience onboard Princess Cruises is truly unforgettable.
The Sanctuary
Need a break from all the excitement? Head to the adults-only sanctuary where you can enjoy a couple's massage, soak in the whirlpool, or lounge in a cabana with ocean views.
Fine Dining
With dining options ranging from traditional to innovative, you'll always find something to satisfy your palate. Enjoy a romantic dinner at one of the specialty restaurants, such as Sabatini's Italian Trattoria or the Crown Grill Steakhouse.
Balcony Staterooms
Upgrade your stay with a balcony stateroom, offering panoramic ocean views that make mornings and sunsets an intimate affair. Enjoy room service breakfast as you watch the Australian coastline come into view, setting the stage for another day of adventure.
Couples' Activities
Star Gazing
Grab a blanket and head to the open deck of the ship to take in the breathtaking southern skies. With minimal light pollution at sea, you'll witness stars and constellations like never before.
Cooking Classes
Bond over a cooking class, where you can learn to prepare regional dishes from Australia and bring a taste of your honeymoon back home.
Dance Lessons
Whether it's the salsa or a traditional waltz, dance lessons on board give you a fun way to connect and maybe even discover a new shared hobby!
Make Lifelong Memories
From the dramatic landscapes to the luxurious amenities on board, your Australian cruise honeymoon with Princess Cruises promises to be an experience of a lifetime. Every moment will be a celebration of your love and your happily ever after.
Your wedding was just the beginning. Your honeymoon is where your story truly starts. A cruise with Princess Cruises is a great way to create honeymoon memories that you will treasure forever.
For more information and to book your dream honeymoon, visit Princess Cruises Australia.
Disclosures: 
Some of the links in this blog are affiliate links, meaning that at no additional cost to you, Honeyfund will receive a commission if you click through and make a purchase.