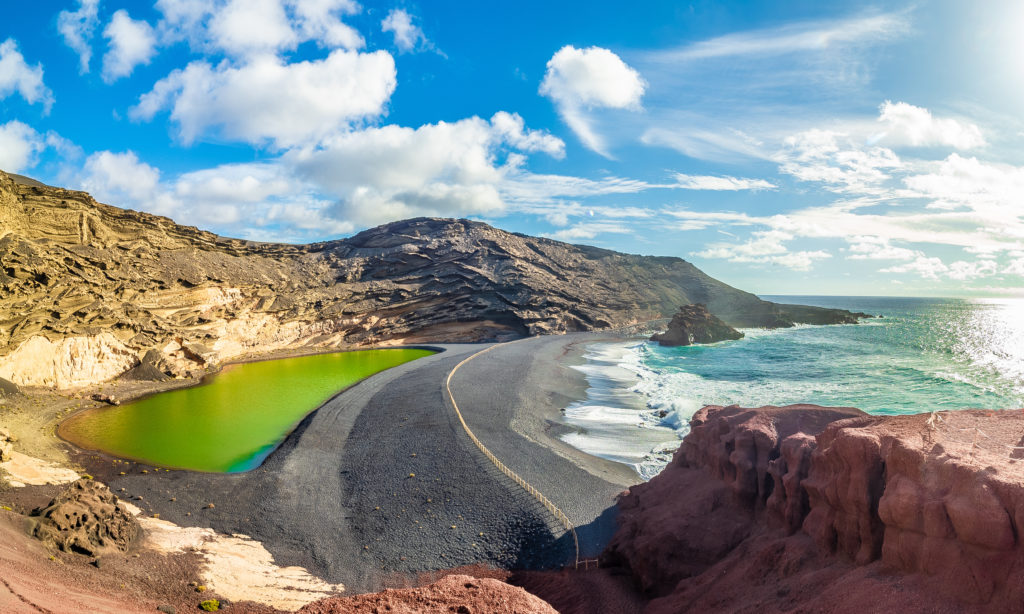 Star Wars Inspired Honeymoon Destinations and Experiences
This entry is from our Expert Guest series where wedding and honeymoon professionals share their best tips on creating memories that last a lifetime. We want to thank our friends at Viator for sharing this great content. 
Are you and your partner looking for a unique and unforgettable honeymoon destination? Are you both Star Wars fans? Look no further, as we have worked with our friends at Viator to compile a list of the best places for Star Wars fans to honeymoon and fun itinerary items to add to your trip! From visiting iconic film locations to exploring themed resorts and attractions, these destinations offer a once-in-a-lifetime experience for couples who want to celebrate their love and passion for Star Wars. And with Viator, booking experiences have never been easier. They focus on the flexibility and quality of the experiences they offer, from simple tours to extreme adventures and all the interesting stuff in between, so all you have to do is book and enjoy!
So pack your bags and get ready to embark on a journey to a galaxy far, far away!
Disney World or Disneyland
This option is the obvious choice if you want to feel like you're fully immersed in Star Wars. Star Wars: Galaxy's Edge, also known as Star Wars Land, is a themed area within Disney's Hollywood Studios and Disneyland Park. It immerses visitors in the Star Wars universe with its detailed and immersive environments, including iconic locations such as the Millennium Falcon and the Black Spire Outpost on the planet Batuu. The land features thrilling attractions like the Millennium Falcon: Smugglers Run ride and the recently opened Star Wars: Rise of the Resistance ride, both of which offer an unparalleled experience for fans of all ages. Visitors can also enjoy themed food and beverages, build their own lightsabers and droids, and interact with characters from the franchise. Star Wars Land at Disney truly brings the galaxy far, far away to life like never before.
Lanzarote, Canary Islands
Tropical in appearance yet Mediterranean in character, the Canary Islands attract visitors from all over the world to lounge on black-and white-sand Atlantic beaches, seek out adventure in world-class national parks, and enjoy an array of leisure activities from aerial-tram riding to scuba diving. Needless to say, these islands pack a vacation punch much larger than their diminutive size, and the wide range of activities on offer combined with the seven airports and plentiful boat transfers account for the Canary Islands' popularity among travelers of all types.
How does it connect to Star Wars? Lanzarote was used as a filming location for the Ferrix world in the Star Wars: Andor series.
Itinerary items to add to your trip:

Lake Como, Italy
From James Bond to George Clooney, Lake Como has been a playground for the rich and famous for decades. Look past the opulent villas and Hollywood high-rollers, however, and you'll find that this glacial lake remains a land of tiny fishing villages and humble polenta. Boat tours of lakeshore highlights like Villa Balbianello and Villa Carlotta, along with the jewel-like towns of Bellagio and Varenna, top the list of things to do on Lake Como. Visitors can also delve into the local cuisine with cooking classes, market tours, and winery visits.
How does it connect to Star Wars? Lake Como was used as a location for Naboo in Attack of the Clones, Episode II.
Itinerary items to add to your trip:
Salar de Uyuni, Bolivia
Salar de Uyuni in Bolivia is one of the most awe-inspiring places on earth. This salt flat covers over 10,000 square kilometers, or 3,861 square miles, and is the largest in the world. Visitors to Salar de Uyuni can witness the unique beauty of the flat's vast expanse of white salt, which creates a stunning mirror effect when flooded with water. The region's natural landscapes are incredibly varied, including volcanoes, geysers, hot springs, and lagoons that are home to diverse wildlife. The locals, including the indigenous Aymara people, add to the charm of the area with their traditional way of life and colorful customs. A visit to Salar de Uyuni is a once-in-a-lifetime experience that will leave visitors with unforgettable memories.
How does it connect to Star Wars? Salar de Uyuni was used as a location for Crait in The Last Jedi, Episode VIII.
Itinerary items to add to your trip:
Island of Djerba, Tunisia
The Island of Djerba in Tunisia is a beautiful and serene destination that is a must-visit for anyone traveling to North Africa. With its white sand beaches, turquoise waters, and colorful markets, Djerba offers a unique and authentic experience. The island is steeped in history, and visitors can explore ancient ruins, including the El Ghriba Synagogue, which is one of the oldest synagogues in the world. The island's traditional architecture and vibrant culture make it a fascinating place to explore. Local cuisine, such as the famous Harissa sauce, is also a highlight of any trip to Djerba. Whether you are looking for a relaxing beach vacation or an immersive cultural experience, Djerba has something to offer for everyone.
How does it connect to Star Wars? The Island of Djerba was used as a location for Tatooine in various episodes of the Star Wars franchise.
Itinerary items to add to your trip:
Do more with Viator.
Start your Star Wars inspired honeymoon registry today!
Co-authored by ChatGPT.