This entry is from our Expert Guest series where wedding and honeymoon professionals share their best tips on creating memories that last a lifetime….
Every couple hopes that their wedding will be a fun celebration for their family and friends- and as a planner I know how much goes into planning the perfect party.
When I ask what the "must haves" are of my clients on their wedding day, their response is always that the guests HAVE FUN- great food and music…and then there is always a conversation that leads to talking about the controversial topic of alcohol.
Very few Western weddings are alcohol-free, so the discussion over the type and level of alcohol service must be had when planning a wedding.
TYPES OF BAR SERVICE
There are several popular ways to set up alcoholic beverage service at your wedding.
A "host" bar; where the couple or family pay for the entire bar bill and guests do not pay anything.
A "loonie or toonie bar" (these are more common in Canada, since these coins don't exist elsewhere.) This is where the guest pays for $1 or $2 towards the cost of the drink that the couple is being charged by the bar/venue. The couple pays the remaining cost of what they would be charged for each drink.
A full cash bar, where any alcohol a guest wishes to consume must purchased in full by them.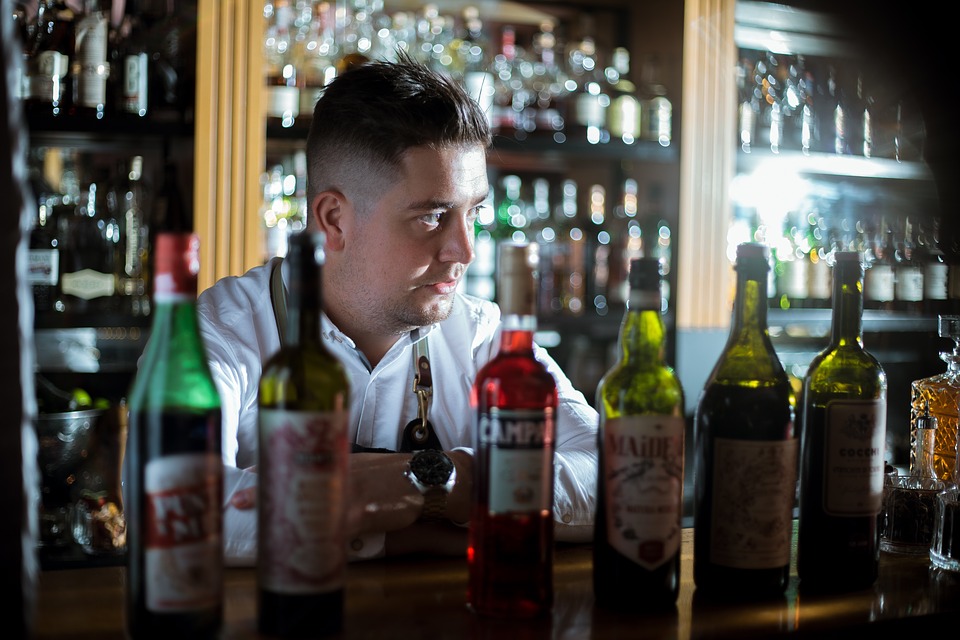 IS A CASH BAR ACCEPTABLE?
Some couples question whether or not they can charge back some or all of the alcohol to the guest. This is always cost and budget related. But can it ever be considered appropriate to charge your guests for their own drinks?
The short answer by etiquette experts is a resounding NO.
Everyone knows how expensive weddings have become these days- between the venue, the food, the dress, the DJ, or band…is there any way to save money? Couples often turn to the bar bill as a place to cut the largest amount of money, when, unfortunately, it will bring the highest amount of attention (and resentment) from your guests.

PREPARE FOR THE BACKLASH
Most guests plan to enjoy a couple (or several) beverages at a wedding reception. Forcing your guests to bring cash to your wedding poses some problems:
Many people don't carry cash anymore. Not having an ATM means that they won't even have the option to buy a drink or not. If they planned to have a drink or two and now have to either skip it or borrow cash, this isn't going to sit well as much "fun."
However, having an ATM on site or nearby means they'll have to withdraw cash (and pay an additional, often ludicrous bank fee) in order to partake. This is a fast track to an unhappy guest. Now they have to pay full price for a drink AND the cost of taking out the cash.
The reason you don't want to pay for the drinks is because of the high cost per beverage. Drinks are often $7-$9 by the time the bar charges the mandatory service fee and gratuity.  Passing this on to your guests is glaringly obvious and says "We aren't willing to pay this price, but we hope you will!"
FOCUS ON WHAT'S MORE IMPORTANT TO YOU
Wedding expenses are widely known and generally accepted as a part of society in today's age. There's a sense of reciprocity: You get dressed up, attend the festivities, and purchase a gift for the couple and when it's your turn, they'll return the favor. It's your decision on the when and where and the bells and whistles- and you can't hide trying to charge back your wedding choices by making your guests pay for their drinks. They see this as you taking away their hopes for a fun night by also making them pay off your wedding debt – ouch, right? You've lost some friendship points now.
One of the questions I ask potential clients in every consult is what they remember from a wedding they attended that they DIDN'T like? The top answer (if not "bad food", though it's a close second) is having to pay for alcohol.
To circle back to the above on "loonie/toonie bars" above – when I explain this math to my Canadian clients, they're often surprised to learn how minimal the savings are. The ballpark average savings for a 150 guest wedding is in the range of $2,000, with the couple still footing a bill of around $3000+ for the rest of the alcohol. In the grand scheme of a $40,000+ wedding, you are better off pulling this money from other areas in your budget than risking the backlash from your guests.
Yes, you spend a considerable fortune on making your day extra special, but where you choose to give and take will reflect on your guests' memories. When the first memory your guests will recall is of paying out of their own pocket to have a fun time, do the extra lights and upgraded décor even matter?
The great news is, there ARE ways to keep your guests happy without making them pull out their wallets. However, it's going to require a real and honest review of your wedding expenses.
ALTERNATIVE OPTIONS
Serving alcohol at a wedding is expensive, but there are always ways you can cut costs.
Cutting back your guest list, (the largest budget saver);
Reassessing your décor rental items (using venue chairs, standard linens, etc.,); Ordering smaller or different floral arrangements;
Hand delivering invitations instead of mailing where possible;
Skipping on ceremony programs and other extra wedding day stationery.
If you're not willing to pull back on other expenses, you can even discuss options with your venue in terms of the bar itself. Using standard instead of top-shelf liquors, offering just beer and wine or a signature cocktail are still ways of offering your guests a way to have a few celebratory drinks while not incurring a higher bar tab (and never, ever allow your guests to order shots!)
In the end, remember that the decision to have a wedding and reception was up to you and as the host of the celebration, your guests' enjoyment should be your ultimate goal. If you had a party in your home, you wouldn't make your friends pay for a drink there – the same concept applies regardless of the size or location of the party. The expense of the bar shouldn't be looked at any differently than the many other costs that add up for the wedding- but when you see everyone dancing, smiling, and celebrating your love I promise you'll remember it was worth every penny!
Looking to finance your honeymoon and other wedding expenses? Set up a Honeyfund honeymoon register today!
BIO: Chelsea Roy is a wedding and event planner and the owner of Everything But The Ring, which is based out of Houston, Texas.  Originally born and raised in Calgary, Alberta, Canada, Chelsea has planned weddings across both Canada and the USA as well as Mexico.
Website: www.EBTRweddings.com
Social Media: @EBTRweddings