This entry is from our Expert Guest series where wedding and honeymoon professionals share their best tips on creating memories that last a lifetime.
Getting engaged is so exciting, and this truly is one of the best times of your life. You're getting to spend the rest of your life with your best friend, and really, what could be better than that? As you plan your wedding, you'll find there are so many fun things to work on – guest lists, decor, gifts, menu selection, cake tastings¦
…oh no. Cake tastings! You are certainly not going to pass that opportunity up, but you also want to make sure you're getting in shape for your big day. Don't worry! You can still go to all of your cake tastings and be your best, fittest self for your wedding day. Use these 5 key ways to get in shape, and make sure you look and feel wonderful on your wedding day.
5 Ways To Get In Shape For Your Wedding Day
1.     Start in the kitchen.
Despite popular belief, working out and still eating whatever you want will not help you tone up or lose weight. Weight loss starts in the kitchen. Once you've cleaned up your eating habits, you'll start noticing a change in your energy levels, and you'll be more motivated to hit those workouts! So, what to eat? When you're cooking, think about filling your plate with a palm-sized amount of protein, a bit of healthy fats, and the rest of your plate with leafy greens and vegetables. Believe it or not, all fruits and vegetables are carbohydrates, so these are what will fuel you throughout the day! Healthy fats are ones from natural sources – think animal fats, avocados, or naturally occurring oils. Stay away from highly processed fats like vegetable and canola oil.
2.     Know your food
Do you know where your food comes from? Do you know what's in it? If not, it's time to find out. Start reading your ingredient labels. Better yet, use food that doesn't have ingredient labels! If there's something listed that you can't pronounce, can't buy in the store by itself, or don't know where to find it, it's not food. Toss it. If you bought it somewhere in the middle of the grocery store, and it comes in a plastic bag, cardboard box, or other processed packaging, it's not food.
While there are exceptions to this rule, it's a good general one to follow. The most important thing is to read those ingredient labels and know what is in your food! You're looking for nutrient-dense, whole foods with ingredients you can pronounce. And when it comes to treats? Make them count. The Oreos aren't worth it, but the made-from-scratch cakes at your tasting certainly are.
3.     Add in exercise.
 And by exercise, I don't mean walking on the treadmill or the elliptical at the globo-gym while watching a TV show or reading a book. That is not exercise, that is recovery. You want to aim for 3-4 high-intensity workouts a week to burn fat and build muscle. You don't need weights or a gym for these type of workouts – just a park or some open space, and a commitment to yourself for a healthier you. Use your body as the resistance weight and work on exercises like pushups, situps, burpees, and squats. If you're not sure where to start, or would like assistance with developing a program that's right for you, don't hesitate to contact me! I offer personal training and fitness classes for brides virtually worldwide.
4.     Get good sleep at night.
Does it take you awhile to fall asleep with all the wedding plans running through your head? Maybe you need to find a white noise machine, maybe you need to go to bed 30 minutes earlier. Regardless, getting enough sleep will help you to lose weight, have more energy, and be all around more alert and present for your day-to-day. You should be catching 7 ½-9 hours of z's each night. People often discount sleep when they are stressed and busy and don't make it a priority – don't make that you! Give your sleep priority so you can be bright and shiny on your wedding day. It truly does benefit your overall health, and encourages weight loss.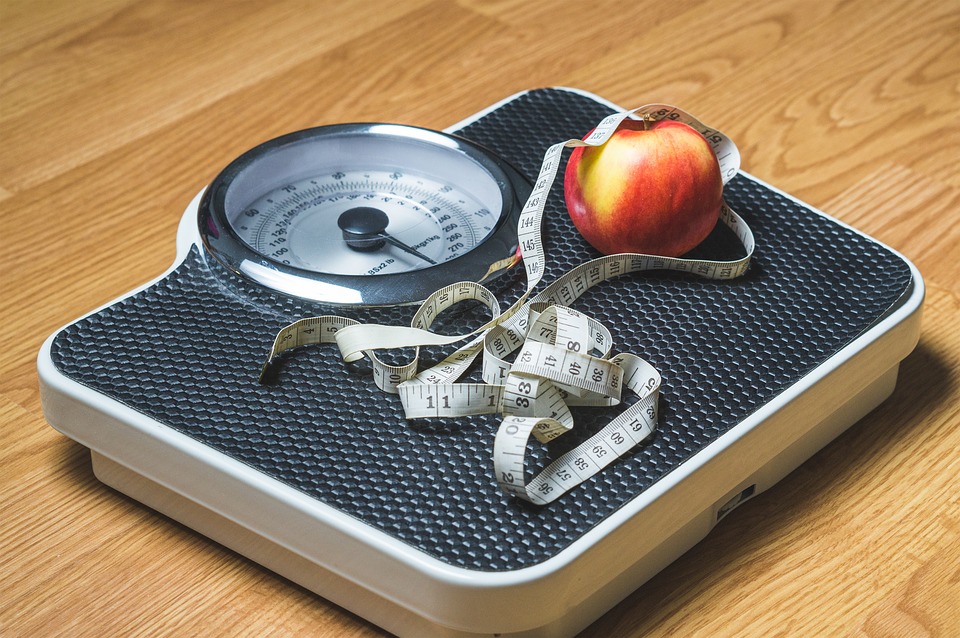 5.     Ditch the scale.
I know, I know, you have a goal weight for your wedding, right? Well, hold onto your seat, cause I'm about to tell you something. I don't even own a scale. What does that tell you? I run a food blog, I am a personal trainer, and I don't know exactly how much I weigh. Nor do I care to.
Here's why: the scale is just a number. It doesn't tell you anything other than your relationship to gravity. When you start eating like this, and exercising regularly, you'll start to see changes in your body. Your clothes will fit differently, you'll feel differently. But I'm here to tell you, you might not see that number go down. You might even see it go up – muscle weighs more than fat, but takes up less space! In my first 3 months, I lost 3 pants sizes, but I didn't lose a single pound. Don't worry about the scale. Just keep eating well, exercising, getting good sleep, and the results will follow. You'll feel better, and love the way you look, and won't even worry about your relationship to gravity. Polish casinos here: onlinekasynopl.com
Implement these 5 small techniques, and I guarantee you'll be in shape for your big day in no time!
More Help To Prepare For Your Wedding
Need healthy recipe ideas? Check out my food blog at PaleoScaleo.
Need personal training for the big day? Contact me at scullyj@mybhiwedding.com.
Set up a Honeyfund honeymoon registry to help finance your honeymoon.
BIO
Jessica Scully is an avid cooker, eater, and the blogger at www.paleoscaleo.com. When she's not cooking, eating, and blogging, she spends her time coaching CrossFit, doing personal training for brides all over the country,  and planning weddings over at A Day at the Beach. Finding the paleo way of eating changed the way she looked at food, and she wants to share that with you!
She believes that paleo is simply a framework, a starting point for figuring out what works for you and your body. If you're curious about her way of eating, and want to learn more, check her out over at www.paleoscaleo.com. She even has a FREE library of paleo tips, tricks