In October we launched two new contests on Honeyfund.com. Site users now have the chance to win up to $200! Couples whose wedding date has passed can enter a $200 Amazon Gift Card giveaway via a banner in their account.  Givers who pay online have the opportunity to double their gift, up to $100! In both contests winners are chosen monthly.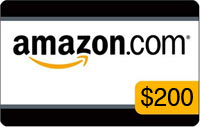 And, we've already picked our first round of winners!
Geneva and Tim won a $200 Amazon Gift Card in the "Love My Honeyfund" contest.
Michelle and Trent won $100 when their gift from Megan and Geoff was doubled in the "Double the Fund" contest!
Congrats to our October contest winners!
– Sara & Josh