Congratulations to this month's contest winners!!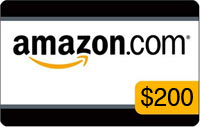 Peter and Katie won a $200 Amazon Gift Card in the "Love My Honeyfund" contest.
Lauren and Matt won $100 when their gift from Chris and Gwyn was doubled in the "Double the Fund" contest!
Want to enter? Honeyfund couples whose wedding date has passed can enter a $200 Amazon Gift Card giveaway via a banner in their account. Givers who pay online have the opportunity to double their gift, up to $100! In both contests winners are chosen monthly.
– Sara & Josh