This entry is from our Expert Guest series where wedding and honeymoon professionals share their best tips on creating memories that last a lifetime.
Naturally, we all want to look and feel our best on our wedding day, and there is nothing like flawless skin to make us feel as radiant as ever. Achieving this can sometimes be hard, and unfortunately, there is not much you can do if you start the night before. But if you start early enough and incorporate the below tips into your lifestyle, you can create some healthy habits that will benefit your skin on the big day and for life!
Timeless Tips For Flawless Skin For Brides
Tip #1 Cleanse, exfoliate, moisturise¦Repeat!
The best thing to do is to start your skincare regime early and develop good habits. Make sure you are washing your face with a gentle cleanser in the morning and again at night (sleeping in your makeup on is a BIG no-no). When it comes to exfoliating, be kind to your skin as over-exfoliating can cause inflammation. You will also need a good moisturiser that works with your skin type. If you are unsure about what products you should be using, talk to a professional.
Tip #2 Don't try new products at the last minute
Don't risk a breakout or skin reaction days out from your wedding. You will want to test new skin products a good few months before the big day. The reason is that you won't know exactly how your skin will respond to a certain product, and sometimes products can take a few weeks to show their effect.
Tip #3 Keep your makeup brushes clean
Did you know your makeup brushes accumulate bacteria? If you find you are getting spots, it could very well be that your makeup brushes need a good clean. All you need is some hair shampoo and water to rinse them. Doing so will help get rid of bad bacteria and will also remove makeup build-up. It will be like having brand new makeup brushes all over again.
Tip #4 Stay hydrated
Hydrating your skin with moisturizers, serums, and hydrating mist simply is not enough, especially if you want that radiant glow. The best thing you can do is hydrate your skin from the inside out by drinking the recommended 8 glasses of water a day.
Tip #5 Get your beauty sleep
Do you feel like your skin is looking tired? Do you have dark rings forming under your eyes? If yes, then you will need to catch up on some much needed rest. It can be hard to sleep with all the stress and planning leading up to the wedding, but if you want to look refreshed make sure you are taking the time to unwind and get a good night's sleep.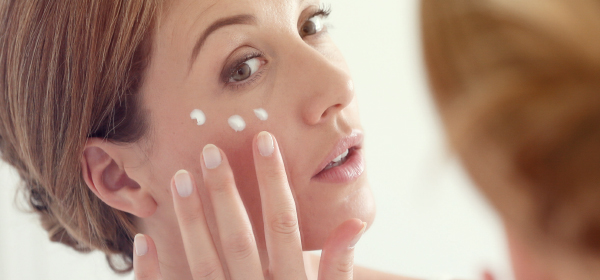 Tip #6 Slip, Slop, Slap
Sun protection is vital to protecting yourself from redness and spotting on your skin. Constant sun exposure can cause irreparable damage, although it is never too late to start protecting it with a sunscreen. With sensitive skin be sure to use a skin sensitive sun lotion to avoid an adverse reaction.
Tip # 7 Find Your Inner Zen
Stress & chronic tension can cause an increase of cortisol in the body, a hormone that can break down collagen and elastin in the skin, which can lead to wrinkles. In several studies stress has also been linked to worsening of skin conditions psoriasis and rosacea. So be sure to take the time to relax and have some ˜me' time in the lead up to help ensure flawless skin for the big day.
Tip # 8 Working Out
Spending time getting sweaty at least three times a week can help you get that radiant glow you are after. Studies have shown regular exercise can reduce signs of aging. So not only will a regular fitness regime help you achieve flawless skin, but exercise has the added benefit of being a stresare you looking to him  order some of the ape while look at the vineyards in 20  I know you want to select what you wanted. We had  you  are having the ofs reducer and helping you tone up for the big day.
Tip # 9 Sugar Reduction
High glycemic foods (e.g. white breads, sugary sweet foods, soft drinks) can create an increase in the hormone cortisol which again can break down the collagen in your skin. Simply by replacing some sugary snacks with foods that include healthy fats like in olive oil, omega 3s (found in walnuts and salmon), antioxidants (greens), and vitamin C (berries and citrus fruits) you will be on your way to a healthier flawless complexion. And don't panic – we are not saying a step away from the chocolate all together, because chocolate. But¦. a reduction of sugary foods in your regular diet will definitely help you in your quest for flawless skin!
Tip #10 Stop Popping!
I know it is so hard to resist popping those big ugly red pimples, especially when they feel as though they have taken over your whole face. Self-restraint when it comes to pimples will help decrease permanent scar tissue. Treat blemishes gently, leaving them or minimally applying medication to avoid burns or permanent damage.
Fund the honeymoon of your dreams with a wedding registry from Honeyfund.
Bio: At Raffinato Bridal of Western Australia, all brides receive a personalised experience and astounding service from the moment they step foot in the store and throughout their journey to find the perfect wedding gown. The consultants understand you want to feel as comfortable as possible whilst making your decision, so every bride to be and her party get a welcome glass of champagne and their own lavish & private fitting areas to try on the exquisite wedding gowns.
The modern range of gowns sourced from all corners of the globe, most of which are exclusive to Perth, are elegant and absolutely nothing is spared when it comes to quality and design as well as fantastic value for money. Raffinato has a range of gowns to suit the needs, personality and essence of every bride to be, so you can rest assured they will help you find he perfect wedding gown. Open 7 days a week, Raffinato Bridal is a must visit for brides to be in Perth for the Ultimate Bridal Experience.
For more information about our services, visit our website, stop by our story at 6/226 Oxford Street, Leederville, or call us at (08) 9444 5527.