10 Products to Achieve Picture-Perfect DIY Wedding Day Makeup
Your wedding day is one of the most special occasions in your life, and having the perfect makeup look will help you feel your most confident and beautiful. Whether you're a makeup enthusiast or a novice, this DIY wedding day makeup tutorial will guide you through the process step-by-step, using a selection of amazing products that are sure to make you look radiant and picture-perfect all day long. And the best part is that all of these products can be purchased at CVS.com where you can shop or buy online and pick up in store in as little as one hour!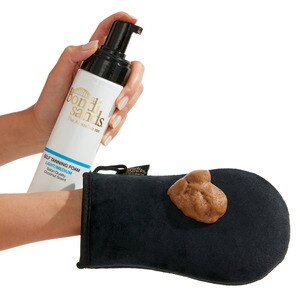 1. Bondi Sands Self-Tanning Foam
For a sun-kissed glow, use the Bondi Sands Self-Tanning Foam a few days before your wedding day. This self-tanner provides a natural-looking tan and is easy to apply, giving your skin a beautiful golden radiance. (Pro tip – test it out a few months before your wedding day to be sure you perfect the process and love the look!)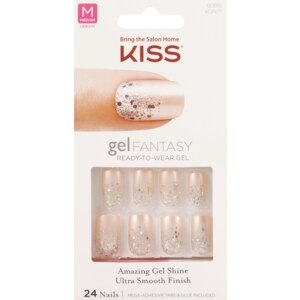 Complete your polished look with the KISS Gel Fantasy Nails. These press-on nails offer a salon-like finish without the hassle and expense. They come in a range of elegant designs, allowing you to choose a style that fits your wedding theme and personal style.
If you prefer a subtle glow or want to customize your tan, mix a few drops of the Tanologist Self-Tan Drops with your daily moisturizer. This allows you to slowly and progressively control the intensity of your tan and achieve the perfect shade for your big day.
A good makeup look starts with a strong base. Begin by applying the Elf Power Grip Primer to ensure that your makeup stays in place throughout the day. This primer not only smooths out your skin, but it also helps your foundation stay in place longer.
5. JOAH First Dance Eyeshadow Palette
Create stunning eye looks with the JOAH First Dance Eyeshadow Palette. This palette features a range of beautiful shades, from neutral mattes to shimmering metallics. Whether you prefer a soft, romantic look or a bold and dramatic eye, this palette has you covered. (Pro tip — browse Pinterest or TikTok for some easy smokey eye tutorials!)
Add a touch of color to your cheeks with the NYX Sweet Cheeks Blush. This blush provides a natural flush and blends effortlessly onto the skin. Choose a shade that complements your skin tone and adds a subtle, romantic glow to your overall look.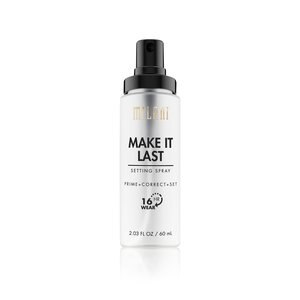 7. Milani Make It Last Setting Spray
Make sure your makeup lasts all day and night with the Milani Make It Last Setting Spray. This lightweight setting spray keeps your makeup in place, preventing smudging and fading. It also provides a dewy finish, giving your skin a luminous and fresh appearance.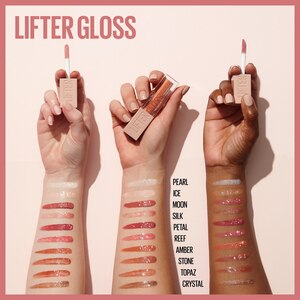 Complete your bridal makeup look with a glossy and hydrated pout using the Maybelline Lifter Gloss. This lip gloss not only adds shine but also plumps and moisturizes your lips, giving them a fuller appearance. Choose a shade that complements your overall makeup look.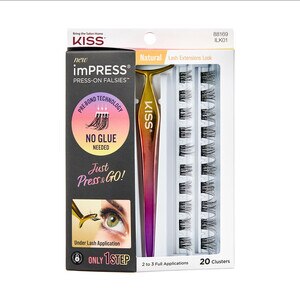 9. KISS Press-On Falsies Lash Kit
Enhance your eyes with the KISS Press-On Falsies Lash Kit. These lashes add volume and length, instantly transforming your look. They are easy to apply (no glue necessary!) and come in various styles, ensuring you find the perfect lashes to suit your desired wedding day style.
10. Nexxus Maximum Hold Finishing Spray
To ensure your hairstyle stays intact throughout the day, use the Nexxus Maximum Hold Finishing Spray. This hairspray provides a long-lasting hold without stiffness or residue. It keeps your hair in place — perfect for dancing the night away.
With these fantastic products, you can achieve a stunning DIY wedding day makeup look that will make you feel like a beautiful bride from morning until night. Remember to practice the application beforehand to ensure a seamless and stress-free experience on your big day!
Co-authored by ChatGPT.