Registry Items We Recommend When You're Dreaming of a Honeymoon
When it comes to registering for wedding gifts, it can be confusing as to what you should add. If you're like most of our couples, you really want to go on an epic honeymoon. And that can bring a whole new level of confusion – especially when you do want some household items.
The perfect combo (in our opinion) is to make your Honeyfund your main registry and then link a Bed, Bath & Beyond registry for your small list of household items. Read through the end for a $100 gift in MyFunds Rewards from Bed, Bath & Beyond..
The Essential Household Gift List
Whether you've been living together prior to marriage or not, your household could likely use a few upgrades that make for perfect wedding gifts (especially for those guests who are more old-fashioned). This is why we love Bed, Bath & Beyond. Their inventory is stocked perfectly for newly married couples.
A few things we suggest adding that you might not have thought of are hosting supplies/party items, longevity items, and kitchen upgrades. Here are the items the experts at Bed, Bath & Beyond recommend:
Keeping the honeymoon alive is something we believe is important for all couples. So why not bring the honeymoon home with you? Here are some items the experts recommend registering for:
Need help choosing? Check out what other couples are loving here. You can also use their new Ship or Swap feature to make sure you make the home of your dreams.
Ready? Earn $100 When You Sign Up
Anyone who signs up for a Bed, Bath & Beyond registry between 1/1/2021-3/31/21 is eligble to receive $100 towards their account. Once you've shared your registry with your guests and they purchase more than $500 in gifts, you'll automatically get $100 in your MyFunds. You can track your gift total and your awards here in your account.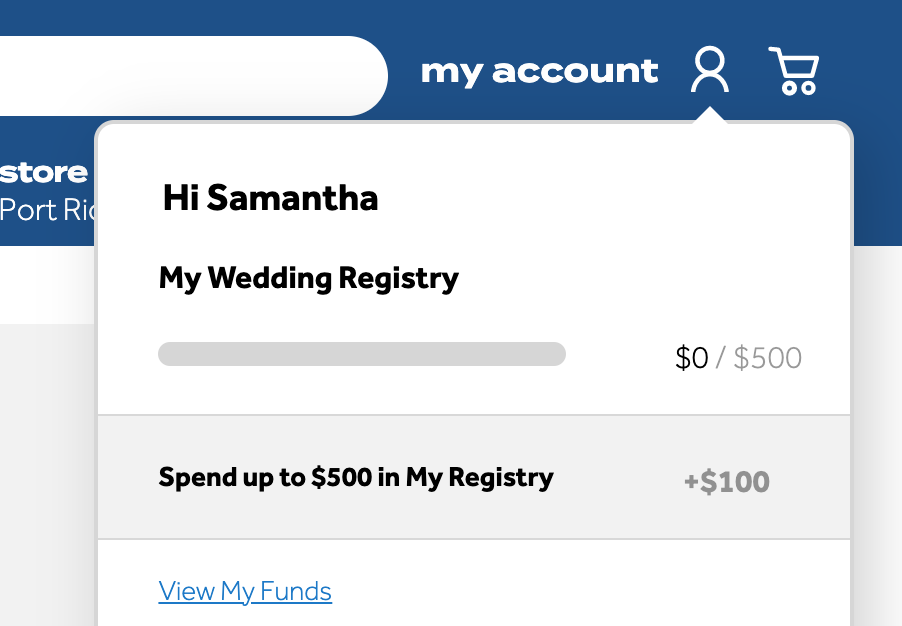 And don't forget to link it to your Honeyfund!