This entry is from our Expert Guest series where wedding and honeymoon professionals share their best tips on creating memories that last a lifetime.
You may have never heard of it, but tattoo tourism is a thing. For ink enthusiasts, taking a vacation means getting away from your everyday life, but not their love of tattoos.
If you love tattoos, traveling gives you an opportunity to escape the limitations of your local scene and get tattoos in a new style, inked by top-quality artists, and your honeymoon doesn't have to be an exception.
The trick is to find a destination that has world-renowned tattoo artists but also offers great accommodations, beautiful scenery, and a vibrant nightlife.
While honeymoons don't have to be warm – plenty of newlyweds prefer quaint Scandinavian towns, exciting ski slopes, and cozying up by an open fireplace – however, we are going to focus on sun and sand. That's not just because warm climates are popular for honeymooners – there's something about these locations that seem to attract the best of the best within the tattooing industry.
Remember, though, that if you're going to get a tattoo in another country, you should still care for it just as well as you would if getting the tattoo back home.
Miami, Florida
People who know a lot about the world of tattoos know that Miami is an exciting destination for ink lovers. The Miami tattoo scene is incredibly active, with dozens of top-quality artists and tattoo studios working to give locals and tourists designs of all styles.
Miami also happens to be a perfect honeymoon spot for anyone who loves the combination of sun, beaches, and a wild nightlife.
And the best part for tattoo-loving newlyweds: some of the best tattoo shops are clustered right on the Miami Beach area, so you won't have to travel far to get everything you want out of this destination.
Vancouver Island, Canada
Vancouver Island is home to Steve Moore, a highly sought-after Canadian tattoo artist. He specializes in richly detailed, eye-popping designs that often make great use of vibrant colors. Moore has such an expert hand when it comes to perspective, that the tattoos he creates often look practically three-dimensional.
Canada probably isn't the first place that comes to mind when you think of honeymoon destinations, but don't be fooled by the stereotypes. Vancouver Island is located in British Columbia (BC). Far from being a frigid and snowy place, BC is one of the warmest provinces in the country, with mild weather throughout most of the year. The province is also full of beautiful forested regions and scenic mountains, which makes it perfect for honeymooners who like the outdoors.
And of course, it's not all trails and trees – Vancouver Island is next to Vancouver City, one of Canada's largest and culturally rich cities.
Barcelona, Spain
Barcelona is home to Jondix, an artist known for arresting and geometrical ink work with a spiritual edge. Jondix is not the man to see if you're looking for a colorful tattoo – his work is entirely in black ink – but his work is guaranteed to be incredible.
Barcelona is a great location for honeymooners who enjoy sun and city life. It's an urban center full of inspiring and often surreal, oddly curved, and highly colorful architecture. If you like to walk from beach to outdoor café and back again, it might just be the perfect vacation spot for you.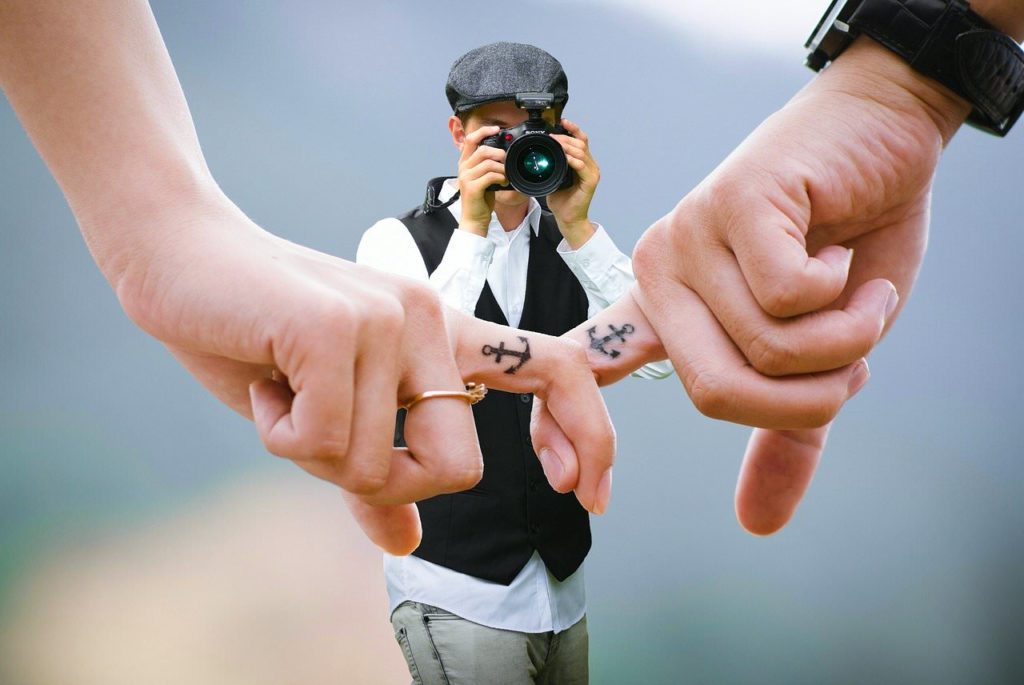 Athens, Greece
As his name implies, Athens is home to Mike the Athens. Mike the Athens regularly travels the world to try and practice new tattoo methods and designs and spreading his artwork far and wide. Although based in Greece, he specializes in intricate Oriental designs.
Athens is a prime destination for honeymooners. The city is full of fascinating history, much of it still preserved in various ancient sites like the Acropolis and its central attraction, the Parthenon. Staying in Athens also gives you access to the Aegean Sea and its beautiful, clear beaches.
Honolulu, Hawaii
Like Miami, Honolulu has a world-class tattoo scene, with shops like Skin Deep Tattoo in Waikiki attracting talented artists from far and wide. Naturally, it's the perfect city to visit if you want to get yourself a Hawaiian-style tattoo – those created with the carefully crafted interplay between black shapes and white space – but with tattoo artists trained around the world, the variety of styles you can get is almost endless.
The Waikiki area of Honolulu is popular for tourists and honeymooners. And no wonder: it has eight breathtaking beaches, which are amazing places to unwind between ink sessions.
In addition to its tattooing, Waikiki is also known for its surfing. If you like to ride your board, this is the place to do it, whether it's in one of the local surf competitions or just to enjoy the waves on your own terms.
And it's hard to imagine Honolulu without thinking of the many outdoor performances that take place along its beaches, including the famous hula dancing shows.
As a tourist mecca, it's also got highly rated resorts that can give you a very comfortable stay during your honeymoon.

Most Other Destinations For Tatoo Tourism
Okay, most countries aren't as well-known for their masterclass tattoo artists as some of the other destinations in the list, but that doesn't mean they don't have them hiding around. In this day and age, with social media platforms and amazing visual sites such as Instagram, it's now easier than ever to delve into a beautiful country of interest to see if you can find that one magical tattoo artist amongst the other brilliant experiences that country likely has to offer. You will definitely find one if you look hard enough.