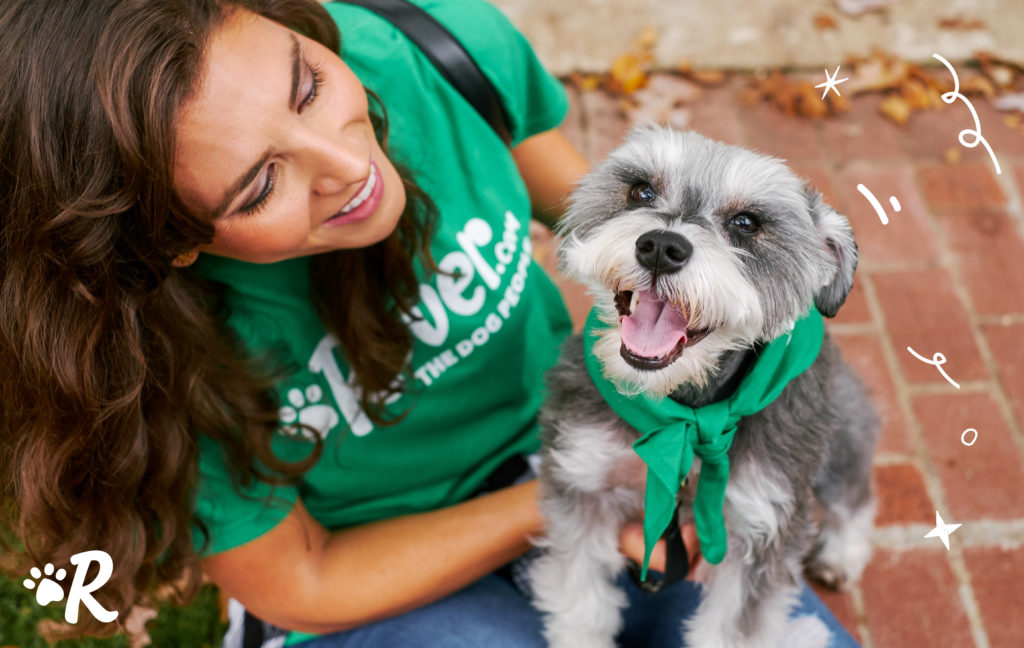 Now that you are engaged and planning your wedding, we wanted to let you in on a small detail that most brides forget to do on their wedding day and save you money in the process.
We know that your mind is focused on all of the decorations and guest details for your wedding, but we wanted to remind you about one little, but very big, detail — your pet(s). You get so focused on the seemingly endless checklists of things to do that you forget to think about what you will do for pet care when it comes to your big day. Don't worry, we've got your back.
We've partnered with Rover to save you time and money on your wedding day. Get $10 off your first booking with pet care from Rover. While everyone you love and trust to watch over your pets will be attending your wedding, we brought you a cost-effective solution and an exclusive discount as well. Dog boarding can be expensive, and most people don't like the idea of boarding their pets in a cage with limited social interactions.
When you book with Rover, you will have the comfort of knowing that your pet is being well taken care of. Rover has trusted dog sitters and dog walkers who will gladly watch over your fur baby while you walk down the aisle and marry your person.
Rover has verified pet sitters who are willing to walk your pet(s) during the morning, afternoon and evenings and/or someone who will come over and stay at your house with your pet the entire time. The sitter will provide you with updates and pictures throughout the stay so you can check on your fur kids anytime while you are away.
The possibilities are endless when you book with Rover. They have pet sitters for all occasions and will treat your pet(s) as part of their own family. With 5-star reviews, excellent customer service, and the Rover Guarantee , you know your pet(s) will be in the best care possible while you relax and enjoy your wedding day and/or your honeymoon.
It is easy to book and with our exclusive discount, you will get $10 off of your first booking . So, what are you waiting for? Book your pet sitter today and cross one more thing off your wedding day checklist.
Not sure which pet sitting service to book? Check out our last post .