This entry is from our Expert Guest series where wedding and honeymoon professionals share their best tips on creating memories that last a lifetime.
Perhaps your great aunt gifted you her favorite pair of pearls, or you received your grandmother's wedding ring to continue the family tradition. You likely cherish them and ponder on the day you'll pass them down to your own family, too. No matter the item, there is a certain pride and esteem to continuing a tradition with so much meaning for your family. An heirloom is a powerful link to your history and a physical sentiment of passed loved ones.
Heirloom Bridal Jewelry Provides Continuity With The Past
But traditions don't have to stay in the past. Starting an heirloom lets you create your own sentimental treasure to bestow upon your children and grandchildren.
Heirloom jewelry creates a beautiful connection between the women of a family and can make for a heartwarming wedding tradition. Imagine standing with your daughter on her big day and presenting her with the same beautiful diamond necklace from your own wedding! What were once the jewels she fawned over in your wedding photos become hers to cherish and pass down.
Getting Started
When beginning your heirloom jewelry collection, quality should be your first and utmost concern. Even with gentle care and storage, jewelry with inferior metals, stones, and craftsmanship simply won't last the test of time for multiple generations. To ensure your pieces can be worn proudly and beautifully for decades to come, have them crafted in fine solid gold or platinum with genuine gemstones. White gold can be easily replated with rhodium to restore its original whiteness over time, while platinum can be repolished to restore its shine.
Style Matters
Looking back at your old family photographs, you'll see a few styles have stood the test of time: pearl necklaces and diamond bracelets, brooches, and other accessories reign supreme. When considering your own piece, seek out designs with timeless appeal. Funky color pieces and quirky shapes will likely become dated in only a few years, let alone decades. (Here's looking at you, ˜80s.) We recommend the following styles:
Diamond tennis bracelets
Diamond studs
Diamond accessories like brooches or hairpins
Pearl necklaces
Simple birthstone pieces
Simple bands
Custom Designs
More decorative or elaborate pieces age well with tasteful floral or filigree designs. Certain motifs, such as wreaths, hearts, ribbons, or bows have also been popular for many decades. You might even consider working with traditional cultural patterns and motifs with significance to your heritage. Such examples include:
Celtic knots, claddaghs
Chinese eternal knots
Evil eye talismans
Peranakan patterns
Persian boteh
West African Adinkra symbols
Your choice of gemstones can also have meaningful cultural significance. For example, jade and turquoise are heavily used in Chinese and indigenous American jewelry, respectively, while Vedic astrology dictates certain lucky gems depending on the wearer's horoscope.
With these guidelines in mind, you can create a jewelry piece that is completely unique to you and your family. You may even wish to incorporate these elements subtly into a classic or contemporary design: consider a beautiful engagement ring and band set with a hidden good luck symbol or gem along the side or interior of the band. A charming secret to reveal once passed down!
Build Around a Stone
Many that receive an heirloom piece of jewelry choose to remount the gemstones in new, updated designs that fit their personal taste. With this in mind, you can choose to pass down a jewelry piece whose focal point is a large center gem, like a diamond or precious color stone. Choose a more traditional shape"the round cut is ubiquitous and the most versatile. Other enduring shapes include cushion cuts and emerald cuts.
Create a piece for a family member
Children, grandchildren, nieces and nephews become our world the day they are born. Many choose to commemorate their birth with custom jewelry, often with their birthstone or initials. They can come in the form of pendants, rings, or even simple bands. These pieces are then gifted to the child later in life as a memento of the relationship. For families of children, matching sets of rings or bands make a thoughtful heirloom to be passed down to each child on their wedding day.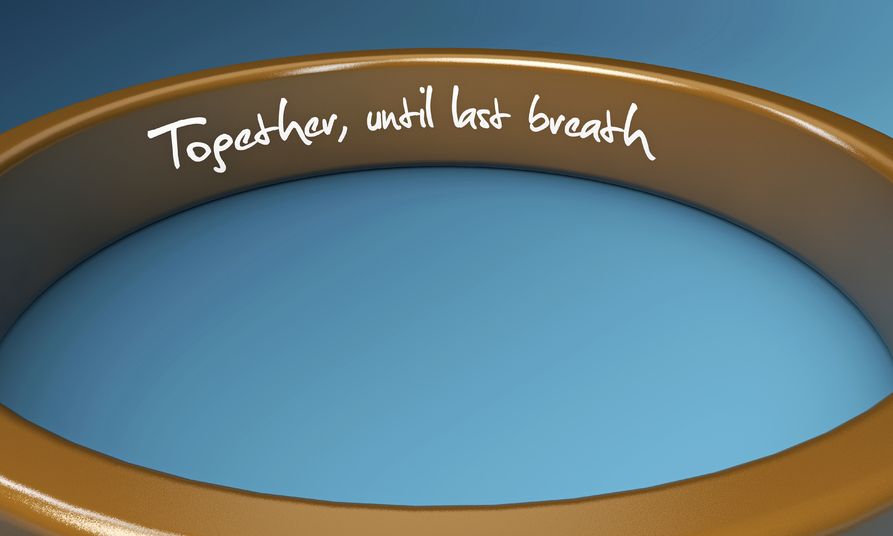 Personal Touches and Embellishments
To give even more meaning to your heirloom, consider unique embellishments or engravings that are meaningful to you. Classic wedding bands lend themselves well to this: engrave your wedding date, your initials, or even a short and sweet message inside to make the heirloom that much more special and sentimental. The tradition can then be passed on, with each generation adding their own engraving.
Help plan the wedding trip of your dreams with a Honeyfund honeymoon registry.
Bio: Tisha Vaidya, is the Co-Founder, Designer, and CEO of Pratiksha Jewelry. Her desire to
create high quality, fashion forward jewelry for the modern woman drove her to start her namesake line. Prior to founding Pratiksha Jewelry, she acquired an MBA from the Wharton School at the University of Pennsylvania and worked in commercial and residential real estate. Her beautiful lines of jewelry, appropriate for a wedding and many other occasions, incorporates a variety of metals, gemstones, and styles that you can view on the website. If you can even find jewelry that perfectly corresponds to your taste and style by viewing the style profiles on the website.