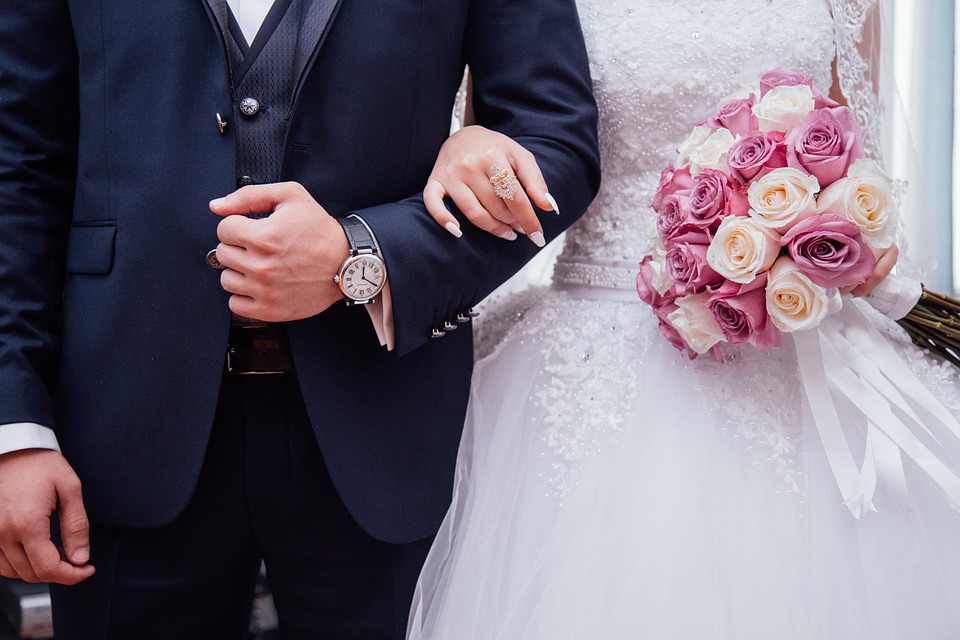 This entry is from our Expert Guest series where wedding and honeymoon professionals share their best tips on creating memories that last a lifetime.
For the longest time, all the attention at weddings has been pointed at the bride! Of course, in many ways, she is the star of the wedding, but what about our stylish guys? It's time to dazzle on your big day and share the attention with your beautiful bride while wearing your perfect wedding outfit. However, if you're not 100% familiar with suits, here's a little guide that will show you all the most popular trends.
A Guide To The Best Wedding Outfits for Men

Evening or Morning Suit
Let's start from the most formal look—the evening or morning tail suit or tailcoat. This is something you can see in movies or royal weddings (check out Beckham at Meghan's and Harry's big day). The most formal option, when it comes to this look, consists of a black tailcoat that fits snugly, black trousers, white shirt, bow tie, waistcoat and leather shoes. So, if you're planning a very British-inspired, classy and formal affair, why not go all-in with an evening tailcoat?
Tux
This is a truly timeless look that's here to stay. A classic and classy tuxedo will definitely bring an element of formal air to your wedding. Keep it black with a black bow tie if you want to go very traditional or choose a navy blue fabric with black satin trim for something more modern and unexpected.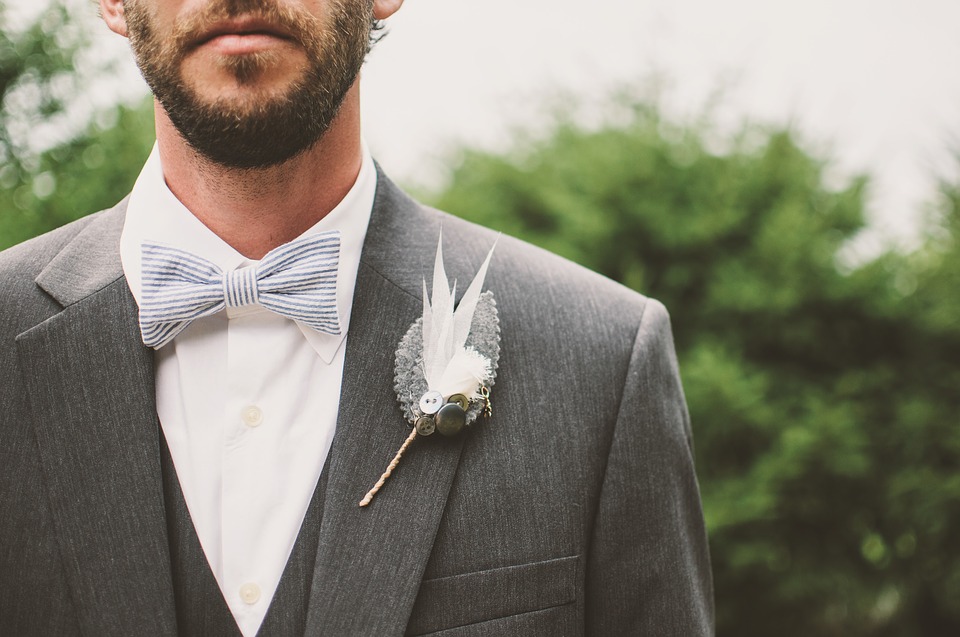 Standard Three-Piece
While this is not the most formal option, it's definitely the most beloved today (it's one of Tom Hardy's fave looks). It's a great choice of a first suit and it fits most men very well. It's also versatile, smart and flattering to your proportions. This is a type of suit with a jacket and pants that are just the right size and the fit that's not too tight or too loose. A good professional will be able to find a sweet spot for you and make you look lean and handsome. Another reason why many guys opt for a three-piece suit is the waistcoat that leaves a smart vibe even when you decide to take your jacket off. It also prevents your shirt from coming out of your pants, which is one less thing to think about during your big day!
Laid-Back Two-Piece
Another beloved wedding look for men is a classic two-piece. This is a very modern look many men aim for, from New York to Sydney. This type of suit is perfect for all kinds of events, from formal affairs to laid-back beach weddings, thanks to its flexibility and versatility. It fits well to all figures, especially if you find a good tailor. There are experts in wedding suits in Sydney who will get you fitted for your suit and create a completely customized look for your big day. Custom-made two-piece (or any suit actually) always looks best and makes the groom feel comfortable and handsome. Another great thing about two-piece suits is that they allow you to be playful and bold. You can go from light pastels and bright colors to off-whites—you have the world of options in front of you!
Beach-Wedding Style Suits
If you're planning a very relaxed and informal affair, you'll love this style. These linen suits are perfect for beach weddings because of their light colors, comfort and the fact they look great without a tie. If that's not chill enough for you, you can try this trend: Shirt, a fun bow-tie and a pair of adjustable suspenders! This look is perfect for fun-loving men that don't take themselves too seriously, but still want to look amazing! Əksər oyunçular üçün qumar müəssisələrində hansı texnologiyalardan istifadə olunduğunu bilmək vacibdir. Pin Up Casino , tam qanuni bir müəssisə olaraq "Curacao Interactive N.V" standartı ilə sertifikatlaşdırılmış və lisenziyalı bir platformadır. Qumar oyunlarının fəaliyyət göstərməsiylə əlaqəli bütün qanuni qaydalara riayət olunmasını təmin edən Hollandiya Antilləri adında qeydiyyata alındığını da qeyd etmək lazımdır. Əsas üstünlük CasinoPinUp-un tam məsuliyyət və qumar müəssisəsi daxilində keçirilən hər hansı bir uduşda iştirak edənlər üçün təhlükəsizliyi təmin etməsidir. Even though weddings are important, you don't have to sacrifice your relaxed fashion sense in order to be stylish.
So, guys, no matter what kind of a wedding you're planning, you can always look your best in a great suit. Pick your style, see a tailor and your wedding will really be the best day of your life!
Help finance your honeymoon with a Honeyfund honeymoon registry.