This entry is from our Expert Guest series where wedding and honeymoon professionals share their best tips on creating memories that last a lifetime.
After all is said and done on your wedding day, you walk away with only three things that you'll keep forever: your spouse, your memories, and your photos. The importance of wedding photography cannot be overstated. As a nationally recognized wedding photographer, I've learned firsthand the things that can take wedding photography from good to great, and three ways that you can do to help:
1. Meet With Your Wedding Photographer BEFORE the Wedding
I know that during the wedding-planning season you have to meet with everyone from the florist, to the baker, to the candlestick maker, and that the thought of one more meeting might put you over the edge. But let me assure you, this is the meeting will pay the largest dividends. Here's why: Being the focal point of every shot for an entire day can feel, well, awkward. Unless you have a background in acting or modeling, it's completely normal to feel a little shy around the camera. The actuality is that it's not the camera you're apprehensive around, it's actually the person behind the camera. That makes sense if you've never met the person you're trusting to document the most important day of your life! Connecting with your photographer before the event will:
Break the ice: so that on the wedding day when you see your photographer for the first time you won't have to introduce yourself, but instead will feel like you're seeing an old friend who has come to your wedding to celebrate with you.
Personalize your photos: During your initial meeting, you're helping the photographers to get to know you and your fiancé: what makes the two of you tick, what you care about, and what is most important to you about your wedding day. Your photographers love capturing love; they would not be in the business if they didn't. By letting your photographers know you as a couple, you are enabling them to capture your love story, not just another wedding.
If meeting in-person is impractical, no worries! It's 2017, Ladies and Gentlemen. Your initial meet up is a Facetime or Skype call away.
Bonus Tip:  If possible, scheduling an engagement session, bridals, or even rehearsal dinner shoot, will allow you to really get a feel for what the experience will be like when you're in front of the camera all day.

2. Look For Good Light
Here's a photographic myth buster: fantastic images aren't contingent upon equipment, or the subject, or even the photographer behind the camera; fantastic images are contingent on good light. Clearly, it's the photographers' job to take amazing images and find the great light to do so, but you can help by asking yourself one question: Where is the light source? As you choose your venue, where you will get ready, where you will take family photos, evaluate the quality of the light and remember these two things:
Window light is AMAZING! Not too bright, not too dark, just right.
Natural light, as in from the sun, (Halogen bulbs do not count as natural) will make everyone look gorgeous.
Bonus Tip: Be familiar with your venue before the wedding day. Keep good light in mind as you decide where to get ready, where you want to have your first look etc.

3. Serve Honey!
Weddings are stressful for everyone. And your photographers will wear several hats on your wedding day. I do EVERYTHING I can to help make the day perfect by getting every shot, being everywhere at once, cheerleading and corralling, carrying the bouquet and my cameras; I've got to be fun, but also efficient, flexible, but also strict with the schedule. I do this for my brides because I genuinely want their day to be the best. With that said, my suggestion is to be nice. Say ˜thank you' throughout the day. I guarantee that your photographers will be far more willing to stay a little longer, get that one last shot, go the extra mile editing for the couples who pour out the honey of kindness and appreciation, rather than the stinging vinegar of complaints.
Bonus Tip: Show your appreciation by referring your photographer to friends and family!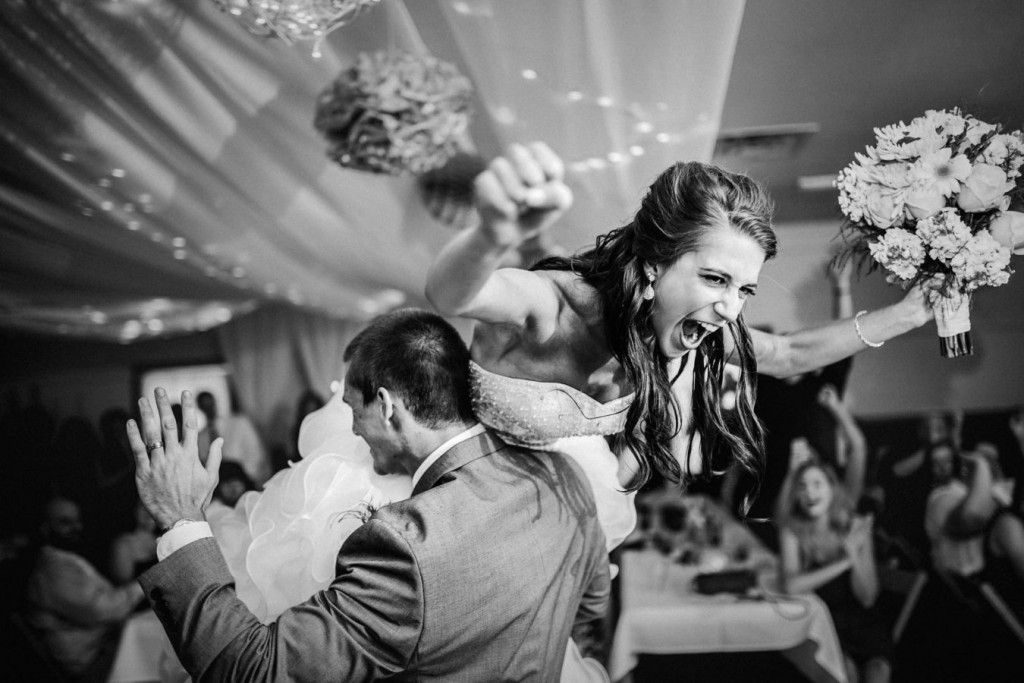 Establish a Honeyfund honeymoon registry to help with wedding expenses.
Bio:  Ben Hartley is head photographer at The Style & Story Creative Team, which uses their creative vision to capture your love story. With an intimate and personal understanding of the wedding process and deeply valuing marriage, the team at Style & Story Creative wants to celebrate with you.
They see relationships are the most critical aspect of their artwork and often become friends with their couples rather than to simply have a one-time business exchange. Thinking of themselves as a Memory Machine, they capture, preserve, and give memories to their couples. They describe their work as "honest, elegant, dynamic, and real with an editorial edge."
The Style & Story Creative Team capture the unnoticed moments, the otherwise forgotten memories, the unexpected perspectives, and the unique personalities specific to each couple.
Learn more about The Style & Story Creative Team:
Website: http://www.stylestorycreative.com/
Facebook: http://facebook.com/people/@/stylestorycreative
Instagram: http://instagram.com/stylestorycreative
Twitter: http://twitter.com/_StyleStory
Pinterest: http://www.pinterest.com/StyleandStoryC/