This entry is from our Expert Guest series where wedding and honeymoon professionals share their best tips on creating memories that last a lifetime.
When thinking of standing out in a sea of similar weddings, look no further. We've surely got you covered with the top 10 ways to wow wedding details, guaranteed to knock the socks off your guests.

Arrival Cocktails
I know it sounds silly, but presenting guests who arrive at the venue with an infused water beverage (think spa water), a mimosa (for brunch style weddings), a champagne (for evening weddings), or a nice glass of sparkling cider is sure to be a hit. As guests arrive via valet, or walking into the venue, a greeting with a butler-passed cocktail makes your guests feel special, and gets them in the mood for a relaxed ceremony.
Beverage Station Bars
While on the topic of cocktails, why not wow your guests with something different than the standard open bar.  These beverage bar ideas are starting to become trendy for weddings and bridal showers alike.  They can include alcohol or an option for those who would rather stick to a non-alcoholic beverage.  Below are our top 10 ideas!
Mimosa Bar
Bourbon Bar
Craft Beer Bar
Bloody Mary Bar
Sangria/Prosecco Bar
Lemonade Bar
Iced Tea Bar
Infused Water Bar
Juice Bar
Hot Cocoa Bar
Midnight Snacks
Surprise your guests with a midnight snack or aftertizer.  Here are some great ideas for options, sweet and savory!
Food trucks
Donuts in a bag
Mini sliders, pizzas, grilled cheese points, hot dogs and fry shooters
Cookies and milk
Pancakes and syrup
Popcorn
Chicken and waffle bites

Fun Transportation
Offer your guest some local fun transportation in style. Trolleys, electronic carts, charter boats, buses, horse and carriage.  The options are endless! Keep them on their toes, and arriving on time and in fashion.
 Social-ize
Bring your social media to life, and invite your guests in to take photos and capture fun memories from their eyes. Place your social media hashtag at fun spots like the bar, the candy buffet, the DJ booth, the gift or guestbook table. You can even have your band or DJ announce it in the opening announcements. Always fun to spend your honeymoon looking through all the fun photos that your family and friends took.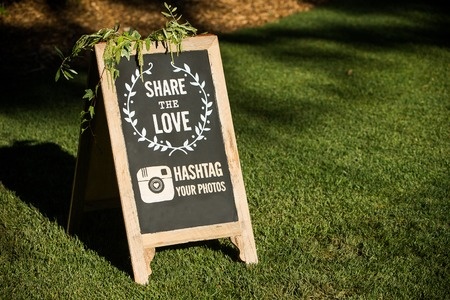 To-go parting gifts
Instead of a typical inexpensive wedding favor like a bell or a glass coaster, why not send your guests away with a fun, memorable treat like a mini emergency or hangover kit?  Here are some ideas to place inside of them:
     Visine
     Mini bottles of Advil
     Airborne packets
     Emergen-C packets
     Band aids
     Bloody mary mix
     Small vodka bottle
     Personalized sunglasses
     Hangover pills
     Ginger ale
     Tums
     Gatorade
     Pepto Bismol
     Protein Bars
Hire a babysitter/host games for the kids
Hire a few babysitters based on your guest count of those with children. Utilize a room close to the reception space so that parents can pop in on their children often throughout the long evening. Make sure you have a cute basket of snacks, a few fun DVD's or portable DVD player, some board games, and crafts. If you have an outdoor space, you can even host a fun relay of games for the kids (tiring them out), and then have a back-up room for them to relax. Parents will love you!
Secret singers/musician
Have you ever been to a ceremony where random secret musicians or singers popped up in the crowd of guests and sang to the bride and groom and awed the people? This is an ideal surprise for large weddings.  Think of the movie Love Actually–having a group of musicians/singers serenade you and your new spouse to the tune of your most favorite songs. You can even have them seated in the reception as guests and secretly have them pop up during a silent time, possibly during first or main course and croon for your crowd. What a memorable small secret suggestion that will be spoken about for years to come!
Setup reception with pre-planned necessities
Rain forecasted? Have umbrellas ready on site. Forecasted swell of heat? Have fans and parasols ready. Forecasted freezing temps? Have pashminas ready. Always prepare early, and wow your guests with items already thought of to ease their minds, and make you the superstar couple. Here are some great details guaranteed to impress:
Bug wipes
Sunscreen bottles
Restroom emergency kits
Flip flops for the dancefloor
Slippers upon exiting
Tissue packets for ceremony
Mini water bottles for warm ceremony locations
Simply Couture Weddings is an award-winning boutique event planning firm located in Palm Beach, Florida, that specializes in the art of detail. Their premium featured work has been published in many publications and online blogs, including the popular Style Me Pretty blog, Munaluchi Bride, and Trendy Bride magazines, and Grace Ormonde Wedding Style. They have been awarded for The Knot's Best Of Weddings in 2013, 2014, and 2015. Their genuine devotion for their clients is something that sets them apart in the overwhelming wedding industry. See their work at www.simplycoutureweddings.com.
Cover photo Copyright: khunaspix / 123RF Stock Photo