This entry is from our Expert Guest series where wedding and honeymoon professionals share their best tips on creating memories that last a lifetime.
10 Tips for Great Photos from a Wedding Photographer
By the time you walk down the aisle, you have spent countless hours planning your perfect day. You've debated all the all the details, hemmed and hawed over flowers and dresses and whittled down a guest list to include the people most important to you.  These decisions will all be immortalized in the photos of you and your loved one.
After all that time planning, you want to make sure your pictures reflect just how special the day is. Unfortunately, nerves can take over, brides hide behind bouquets, grinning uncles sneak into first kiss pictures, flower girls pick their noses…we've seen it all.
Ten Invaluable Tips From A Wedding Photographer
Here are ten tips from our veteran wedding photographers on how you can help ensure your wedding pictures are as beautiful as the day is.
1.      Let's see that face.
Hey brides, when walking down the aisle, keep your bouquet in front of your belly button. Many brides get nervous and don't notice their bouquet rising. It can make it look like you are trying to hide behind it. Also, if someone is walking you down the aisle, make sure you pause for a few moments to look at each other and smile.
 2.      Stand up straight.
During the ceremony, be mindful of your posture. Keep your chin up and a smile on your face. Even if you are nervous, keep smiling so it doesn't show in your photos.
3.   Don't hold back those emotions.
The goal of the photographer is to get emotion-filled candids of your special day. Concentrate on the person that you are marrying and let everything else fall away. A good photographer will be on the lookout for those little candid moments that will take your breath away for years to come. The more outgoing or emotional you are, the better the photos will be. If you are reserved and don't show emotions, it will reflect in your photos.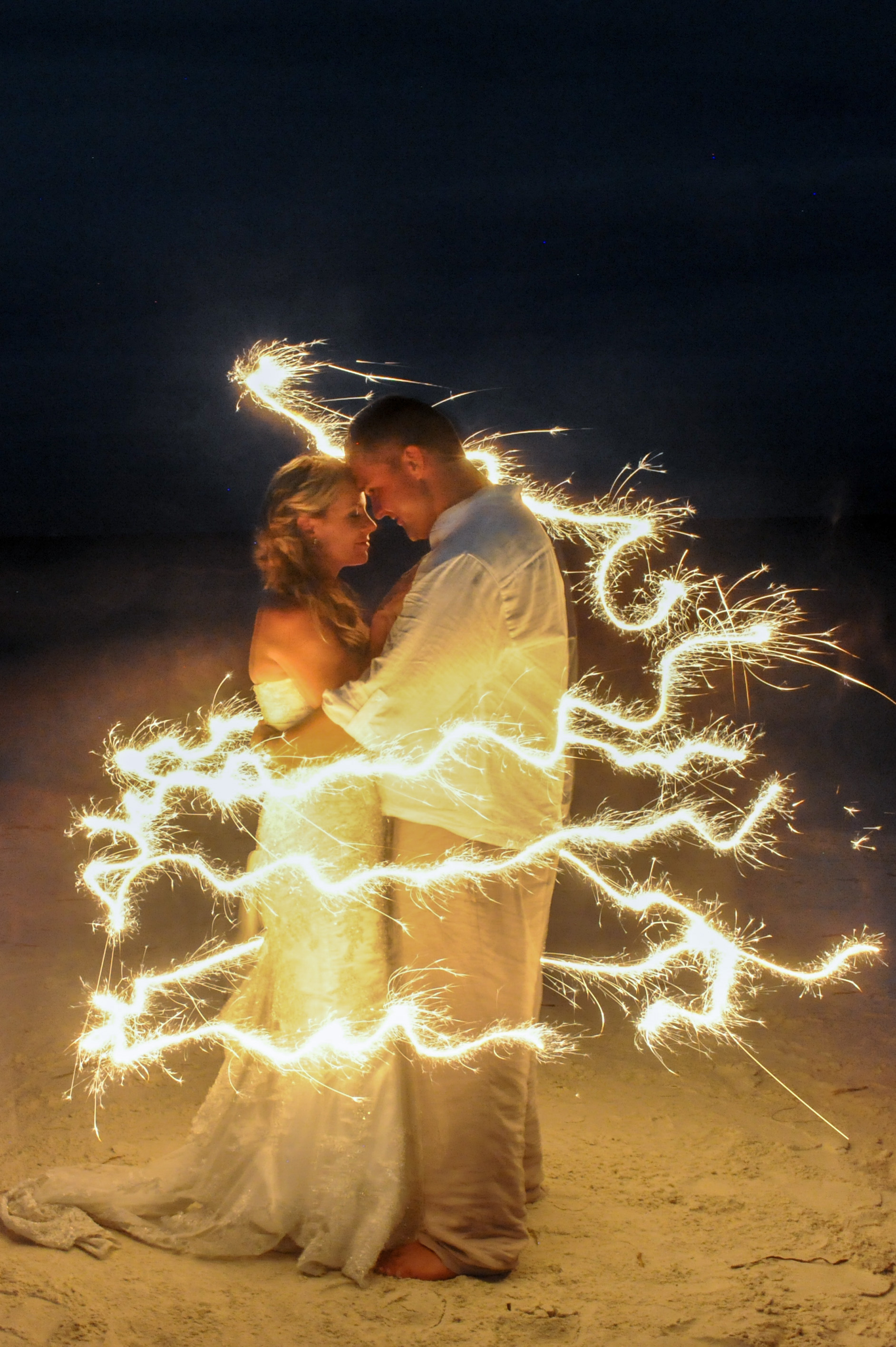 4.   Let's be seated.
Having a chair for each person gives the photographer the best line of sight in all directions. If there are multiple people standing, they can be a distraction to the photographer getting you that incredible shot.
5.   Don't stifle creativity.
It's fine to have a list of shots that you would like to get on camera, but remember, your photographers are the professionals. They are the ones that have been doing this for years and have a system of getting great photos for you. Talk through their process beforehand to ensure you two are on the same page. If you want them to stick strictly to your requests, you may be limiting their creativity and missing out on great shots you hadn't thought of. A good photographer will always give you the option to fulfill requests after he/she has everything they need to round out your day photographically.
6.   Get outta the way, Father Joe!
Make sure the officiate steps out of the kiss photo. Your first kiss is epic at the end of your ceremony, and one of the most amazing photos of your day. Please make sure your officiate knows to get out of the way quickly after you have been pronounced. Then your photographer can get a great shot of this memorable moment without someone standing right behind or in the middle of you.
7.   Herd those cats.
Assembling a hodgepodge of different family members and friends for group shots can be one of the most challenging parts of the day. Have a plan and communicate that clearly to everyone involved. If family members need to stick around for pictures after the ceremony, let them know ahead of time, or else you will waste 10 minutes crowbarring Uncle Roger away from the cocktail bar.  A good photographer must be polite but also firm to get the photos they need, so trust us. If we get a little "firm" it is because we are there to capture your big day.
8.   Trust the pro.
The photographer you hired to shoot your wedding knows how, when, and where to get the best shots. Although most of your guests will likely have a camera on their phone, the best pics will come from the pro. Amateurs will take multiple photos while a professional photographer will know where the best shots are, when to get them, and what light they need to achieve the desired photo. If your guests are all holding up their cell phones/ipads/selfie sticks then these are likely to be a distraction in your photos.
9.   Trust the pro (Part Two).
Your photographer also brings with him or her the high-tech camera equipment to get the best shot. You may have guests with fancy cameras, but again,  you might have a great set of pots and pans at home… but does that mean everyone can cook? Your professionals know what they are doing… trust them.
10. This is the most important one RELAX AND HAVE A GREAT TIME.
Life is short, and this is a milestone moment. This is one of the most special days of your life. You and your guests should be enjoying the day stress free. Let the people you paid worry about everything else. This is your day.
Keep these ten tips in mind, and your photos will be a source of laughter, joy, smiles and cherished memories for years to come.

Help finance your honeymoon and other wedding expenses with a Honeyfund honeymoon registry.
Bio: Florida Gulf Beach Weddings provides beautiful and affordable Florida Destination Beach Wedding Packages for all beach locations in Pinellas County, Sarasota County, Manatee County and Tampa Bay. Choosing the right company can be time-consuming and exhausting, especially when you are booking online or 100's of miles away.  Let us take care of all the stressful organizing, so you can really enjoy your big day!
Your team of Wedding Professionals can help with all of your wedding plans:  Intimate Elopement, Vow-Renewal, Small Family Wedding or Second Marriage, Large Formal Weddings & Commitment  Ceremonies.