This entry is from our Expert Guest series where wedding and honeymoon professionals share their best tips on creating memories that last a lifetime.
Putting together your wedding registry can be both exciting and overwhelming. In our opinion, kitchen items are the first thing you should consider when creating your list. They're some of the most practical wedding gifts because when chosen carefully, they can be both a functional item you use every day and a design element that elevates your space. We've gathered some of our favorite picks for kitchen essentials to help make your wedding registry process just a little easier. Here are our top 10 wedding gifts for the kitchen.
Top Wedding Gifts For The Kitchen
1. Stand Mixer
There's a reason stand mixers are one of the most popular wedding gifts: they're incredibly versatile, look great on your countertop, and these days come in every color imaginable. They're also durable and have the potential to last a lifetime. This is the ultimate wedding gift, especially for a couple that loves to bake. A KitchenAid is probably the most classic choice for a stand mixer, but this one by Hamilton Beach is great for a more affordable option.
2. Dutch Oven
Dutch Ovens are made for cozy nights in. They're durable, stylish, and perfect for slow-cooking a homemade stew or chili. They're the type of item you don't know you need until you try it and realize it's a must-have. A good Dutch Oven is heavy to conduct and retain heat, which helps everything cook evenly. It's an absolute must for every kitchen. Staub is a great option and comes in over a dozen colors.
3. Instant Pot
Probably the trendiest choice for a kitchen item, the Instant Pot only appeared in the US market starting in 2009. Since then, they've won the heart of many with over 50,000 reviews on Amazon, the vast majority offering 5/5 stars. They're designed to self-regulate, making it easier than ever to cook a quick, healthy meal.
4. Wine Glasses
Beautiful stemware is a staple for entertaining, so you'll want to pick out a set that's large enough for guests – we'd recommend at least six pieces. These oversized red wine glasses from Crate and Barrel are stunning, but Amazon is always great for more affordable options.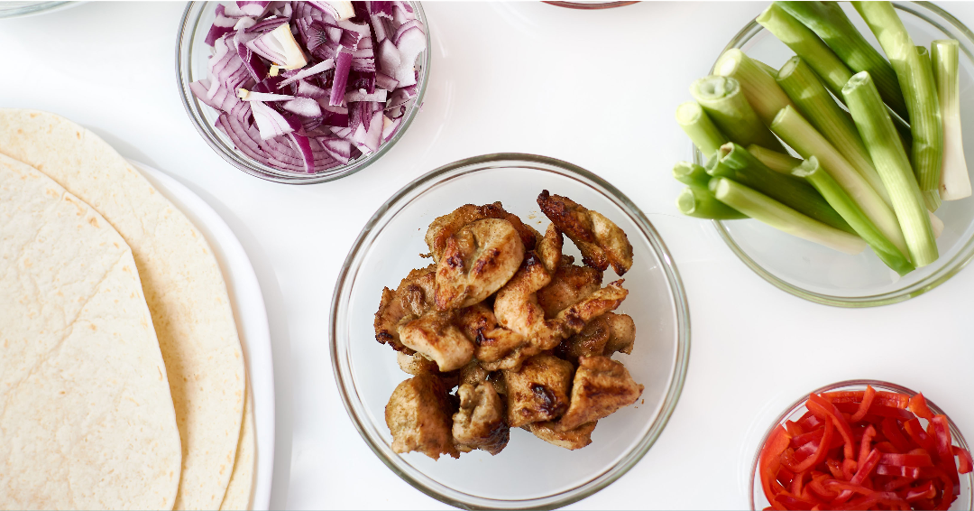 5. Mixing Bowl Set
Glass mixing bowls are durable and perfect for mixing and microwaving. This set is stackable, includes every size you could need, and they're cute enough to double as serving bowls. Simple and classic, this is another must-have for your kitchen.
6. Cast Iron Skillet
We suggest having at least one cast iron piece in your collection of cookware. You can use a good-sized cast iron pan to cook just about anything and take meals from the stovetop to the oven easily. If treated properly, they last for decades and only get better with age. This one from Amazon is highly rated and moderately priced
7. Cookware Set
Starting a new life with your partner is the perfect opportunity to ditch your old, mismatched pots and pans and upgrade to a full set of high-quality cookware. The prices vary drastically for these depending on the metal and brand. The All Clad stainless steel cookware is a classic, but carries a hefty price tag. This set from Amazon is similar but a fraction of the cost.
8. Bakeware Set
A beautiful bakeware set can go from oven to table and dresses up holiday and special occasion dishes. White ceramic is a classic choice that won't ever go out of style, and there's plenty of options online. Depending on what you're looking for, this 14-piece set could be perfect, or a simpler 3-piece nesting set might be all you need.
9. Knife Set
Having a good set of knives will only make your life easier. We recommend you do your research and consider what works best for you. Consider adding a full knife block, a 3-piece set, or just a high-quality chef's knife. This Williams Sonoma set includes a chef's knife, paring knife, and bread knife, and is a perfect starter set.
10. Flatware
While it can be tempting to go for something trendy, it's better to pick something you know you'll use and love for years. Classic and durable flatware is also perfect for holidays and entertaining, so make sure you get a big enough set to allow for guests. We think a 12-place setting is perfect.
The best wedding gift is something that is both practical and beautiful, and these items check those boxes. Consider adding some of these options to your wedding registry, we're sure you won't regret it!
Help realize your wedding dreams with a honeymoon registry from Honeyfund.