This entry is from our Expert Guest series where wedding and honeymoon professionals share their best tips on creating memories that last a lifetime.
There are so many things to consider when planning your wedding, so here are some of my favourite tips for saving you time, money and adding that little something extra to your special day… Don't forget to set up  honeymoon registry to help make your dream a reality.
Key Wedding Tips To Remember
1) Choosing your suppliers
Have a list of key questions when you meet potential suppliers so you don't forget to ask anything.
2) Keeping an emergency fund
Ring-fence 10% of your wedding budget, as a contingency fund for any unexpected emergency situations that may arise.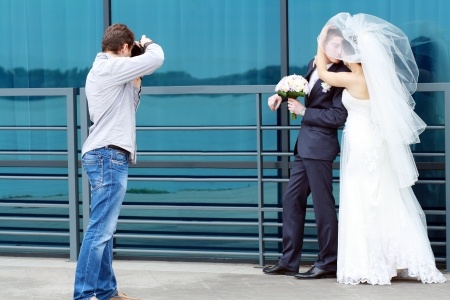 3) Selecting a photographer
Always meet two or three photographers before booking. You've got to love your photographer, as you spend so much time with them on the day!
4) Wedding Insurance
Whether you have an extravagant or modest wedding budget, always, always, always take out wedding insurance!  Even the best-laid plans can sometimes go awry.
5) Throwing your bouquet
If you want to keep your bridal bouquet, why not throw your bridesmaid's instead?
6) Enjoying your wedding flowers for the full day
You can move pedestals from the church to the reception entrance, use pew ends to decorate your chairs for the wedding breakfast and even place bridesmaids' bouquets in vases to use as table centrepieces.
7) Creating your own hashtag
Why not create your own # to keep a track of all your guests' photos, posts and tweets from your wedding day?
8) Speeches
If your groom is ultra nervous, break with tradition and have the speeches before the wedding breakfast so that he can enjoy his food and the occasion!
9) Using your wedding cake as your dessert
If your venue/caterer permits it, this is a fabulous way to save some pennies AND you can ensure that everyone makes the most of the delicious cake you ordered, rather than it being thrown away, uneaten at the end of the night!
10) Hiring an on-the-day coordinator
You might feel confident organising your wedding on your own, but don't leave the running of the day itself to chance.  Prevent last minute panics as to whether the car will arrive, the cake will be in place, the tables are laid correctly or the band is paid and give your mum, sister and BFF the opportunity to enjoy every moment of your special day with you, by hiring a professional wedding planner to take away the stress.  They'll thank you for it!
Bio: Weddings by Zoë is owned and operated by Zoë Binning, a professional wedding planner, coordinator and event organiser specialising in creating beautiful and bespoke events. Located near Cardiff, she organises weddings across South Wales including Newport, Cardiff and Swansea and throughout South West England, from Bristol and Gloucestershire, Somerset and Devon and down to Cornwall. 
As an Associate member of the UK Alliance of Wedding Planners (UKAWP), she readily adheres to their ethics and strict code of business practice and is also fully insured to give you peace of mind and reassurance when booking my wedding planning services. Also trained by with in-depth courses form the UKAWP, she is very conscious of trends in the wedding industry. For more information, check out the Weddings By Zoe website.
Cover photo copyright Samantha Gilraine Photograghy