Earn $100 by Registering with Bed, Bath & Beyond
Picking a wedding registry is tough. Picking items to go on it – seemingly impossible. One of our favorite stores has a great registry that can be linked directly to your honeyfund, is chock full of drool-worthy registry items, AND is currently giving $100 to their couples.
If you're considering registering with Bed, Bath & Beyond, this is your sign to do it! Here's the lowdown on how to register and earn $100 in MyFunds:
Registering the Couple
To start your registry, head to the Wedding section of Bed, Bath & Beyond's website. Once there, click on Start Your Registry.
Next, you'll follow their instructional form and fill out your, and your partner's, information. This ensures your guests can find your registry and know where to send your gifts. Make sure to double-check for any misspellings or errors in your address before moving on to the next step.


Make It Yours
With your basic information added, take a few minutes to make your registry yours. Don't forget to include your favorite picture of the two of you.
Now that the basics are out of the way, now comes the fun part. Register to your heart's content. We recommend checking out their curated collections and their registry checklist, this can be found right in your account, to ensure you don't miss a thing.

Take It from the Experts
The registry experts at Bed, Bath, and Beyond let us in on the top products that couples add to their list. It's the perfect starting point for your registry if you're feeling overwhelmed by the options.
Earn $100
Now that your registry is created, all you need to do is share it with your guests! Once they purchase more than $500 in gifts, you'll automatically get $100 in your MyFunds. You can track your gift total and your awards here in your account.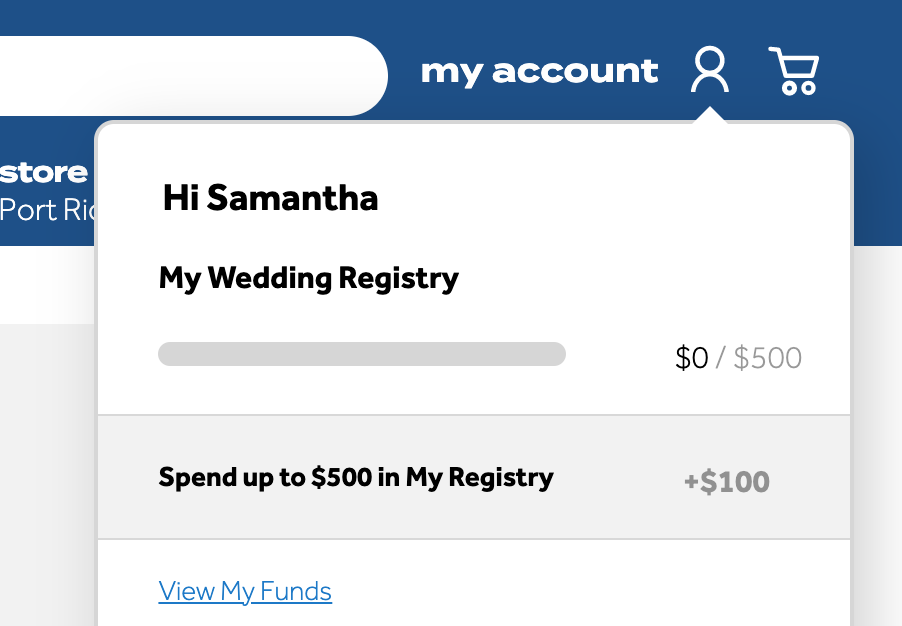 And don't forget to link it to your Honeyfund!