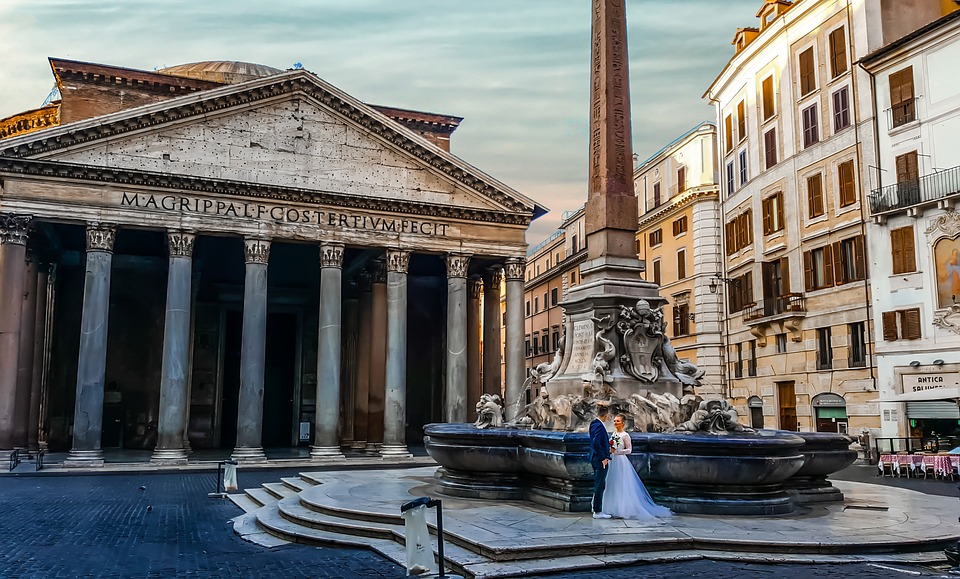 This entry is from our Expert Guest series where wedding and honeymoon professionals share their best tips on creating memories that last a lifetime.
Looking to plan a destination wedding abroad? To select a place with history, with beautiful backdrops, and with plenty of local color, consider Italy.
Why Have Your Wedding In Italy?
1) Italians are well known all over the world for their fantastic traditional weddings. As a result, wedding planners, venues, caterers, hairdressers and florists are very professional due to many years of practice in this field for the numerous weddings organized here not only for Italians but also for foreigners who have chosen Italy as their wedding venue. You will be in safe hands here and have an absolute perfect wedding, just as you and your guests dreamed of.
2) Italy is "Beauty" in the real sense of the word – from the North of Italy to the South and everywhere in between. It seems to have many different worlds in one; an example of this is Tuscany, which is known all over the world as a place of incredible beauty, history, art, and more. So no matter what your tastes are, your wishes can be fulfilled whether you choose the north, centre or south of Italy. From Castles to Villas, from Borgos to Masserias, you can find a large range of venues with different styles.
3) Romanticism. Italy is the place!!! The old towns and cities are full of breathtaking architecture with walks through the narrow dimly lit ancient passageways, told folks gathered around a bench chit-chattering in the piazza, the church bells ringing.. Everywhere you look, you live and breathe "amore"… the essence of marriage.
4) The internationally loved Italian food is great wherever you go in Italy; in fact it's difficult to have a bad meal here. Typically, locals dishes vary from one town to another, giving you a wide variety to choose from. What's a good meal without good wine!! Italian wines and "proseccos" are also one of Italy's passionate loves and creative mastered pieces of art … which goes far beyond just a drink to accompany your meal.
5) The weather is delightful… mild with the exception of a few months. This allows you to have a wonderful time out in the sun or under the stars in a beautiful garden or on a swimming pool terrace for your wedding reception. This is much loved by the women as they can wear their beautiful evening dresses without having to worry about carrying a jacket along with them.
6) The live music that you choose for your wedding is just as important as the wedding ceremony and you can find just about everything you can imagine from Classical, Soul, Jazz, Hip hop, Opera to Rock even in the smallest towns.
7) Your guests will be having a holiday when they attend your wedding and will be in full holiday spirit. Therefore, whilst you're enjoying your wedding day come honeymoon, they're happy to attend a real "dream wedding" and they also are relaxing themselves.
8) Italian people are warm, hospitable. and absolutely love foreigners. You both will feel at home and also you'll feel that you've become part of a big family every day that you spend here.
9) Italian style… and taste are well known and much appreciated everywhere, also this will be transferred into your wedding day with every tiny detail, leaving an impressive and memorable gift to all that are present.
When your dream is to be married abroad, specifically in Italy, you can't go wrong on selecting and experience wedding planner with ties to the local wedding vendor scene.
Help finance your wedding dream with a Honeyfund honeymoon registry.
Bio: Prestige Weddings Italy offers wedding planning services for couples who want to marry in picturesque Italy. They offer standard and custom packages when planning weddings in the most picturesque parts of Italy that use established contacts to create a beautiful day.