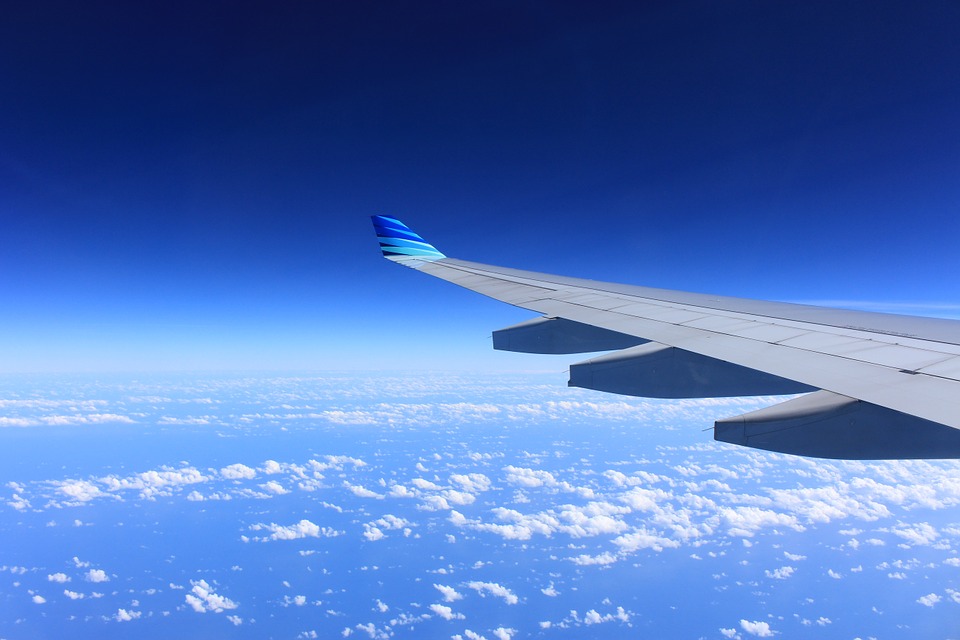 This entry is from our Expert Guest series where wedding and honeymoon professionals share their best tips on creating memories that last a lifetime.
You've said your vows, all the photos have been taken, and you shared your first dance. After months (maybe years!) of planning, your wedding day is over and you're ready to celebrate as newlyweds and leave for your honeymoon in wedded bliss. Are you ready though? With the craziness of wedding planning, the honeymoon plans and packing can sometimes be put on the backburner.
Here are some guidelines for what to include in your luggage, along with tips to make sure everything you need is packed and you are not forgetting anything important. We want to help make sure you're prepared with everything you need for your first getaway as a married couple.
Guidelines For Honeymoon Packing

Pack your Must-Haves First
No matter what your destination is, there will be a few items you cannot leave without. Pack the items that you will absolutely need, and keep a list so you can check off items as you pack them. Some necessities include:
Passport and/or Driver's License
Airline Ticket or E-ticket
Credit Cards
Cash
Travelers Checks
Hotel/Resort Confirmation
Prescription Medicine
Toiletries
If you're flying, try to bring travel size toiletries to save room and make sure your checked bag doesn't exceed the weight limit, or maybe you won't need to check a bag at all. You won't want to forget the following toiletries:
Toothpaste and Toothbrushes
Contact Solution and Case
Shampoo & Conditioner
Hair gel, mousse, etc.
Hair dryer, straightener, curling iron, etc.
Hair Accessories
Moisturizer
Cosmetics
Face Wash
Make Up remover
Shaving Cream
Deodorant
Razor
Brush/Comb
Nail File
Cotton Balls and Q-tips
 Clothing for Her
This list can be adjusted to fit the season, location, and any activities you'll be doing, but here are some guidelines:
Bathing Suits
Underwear and Bras
Socks
Lingerie and Pajamas
Swim Cover-Ups
Casual Dresses
Formal Dress (or more if you will be attending multiple formal events)
T-shirts and Tank Tops
Shorts
Flip Flops
Sandals/Walking Shoes
Cardigan or sweatshirt
Jeans
Light Jacket or heavier coat (if needed)
Sneakers
Jewelry and Accessories

 Clothing for Him
This can be adjusted to fit the season, location, and any activities you'll be doing, but here are some guidelines:
Jeans
Slacks or Khakis
T-shirts
Polos
Button Down Shirts
Shorts
Bathing Suits
Flip Flops
Lace-up/Closed Toe shoes
Sneakers
Underwear
Socks
Belt
Extras You'll Want
Some of this could be purchased once you arrive but it's best to pack the miscellaneous items at home. Purchasing items at a resort or out of the country can be pricey. Definitely remember to include the following in your luggage:
Bug Spray
Ibuprofen
Tums
Allergy Medication, if needed
Tampons, if needed
Contraception
Sunscreen
Lip balm
Aloe
Band aids
Gum

Entertainment
You are most likely traveling somewhere via plane, train, or car. Don't forget about the downtime. Think about bringing a few items to keep you both occupied. They might even come in handy for a rainy day while you are still vacationing.
Books or Kindle
Magazines
Playing Cards or Travel Games
iPad or Tablet for Movies and Games
 Other:
Sunglasses
Hat
Phone Charger
Camera and Charger
Headphones
Small Purse or Clutch
Tote Bag
Don't Wait Until the Last Minute

If you're leaving for your honeymoon right after your wedding, it is easy to place it on the back burner and focus only on tasks for the big day. Don't let honeymoon packing fall to the wayside. You won't want to be rushing to get everything packed on time. Put aside some time a few days before the wedding to organize yourself for your honeymoon as well.
Have Fun
Try not to let packing cause any more wedding stress. Remember, this is your time to enjoy your first days together as a married couple. Your honeymoon will be a fun and romantic time as newlyweds. Enjoy it!
Plan ahead for honeymoon financing with a Honeyfund wedding registry.
Bio: Erica is a technical copywriter by day and wanna-be comedian blogger by night. She is enjoying life as a newlywed and blogs over at thesnarkyscoop.com . Read her recaps of The Bachelor(ette), pet peeves like people with lack of personal space, and celebrity obsessions, but mostly recaps of the The Bachelor.